Finishing Math and Beginning Nature Study
Today, Miss M finished her CLE Math for the year!!! Woo hoo! I am taking her out for lunch in a little bit to celebrate. With Language Arts and Math completed, she has a real feeling of accomplishment. Especially since the motivation for finishing up has been coming from

her

and not from Mom.
Today we did Nature study, basically as I outlined below for week 1. The article on the American Dipper in

Nature Friend

was really engaging. The article was told as a story with lots of cool facts thrown in. Miss M also liked the bird-related poem in Nature Friend, and noted that it was written by a 13 year old who had sent it in! Inspired, she decided she will write her own poem about Cardinals this week. It really excited her to see all the art work drawn by other kids published in

Nature Friend

! She decided to sketch her own cardinal and hopes to send in some work to

Nature Friend

. The magazine is a HUGE hit with both of us. It will make the perfect summer nature study spine for us.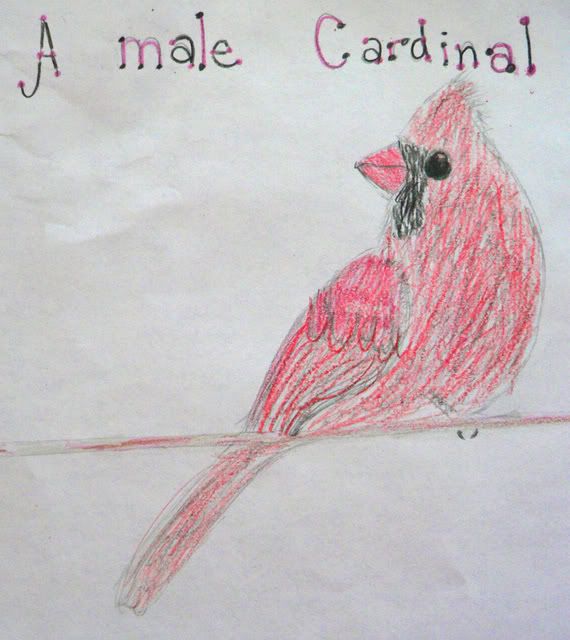 Last night Iron Chef and I picked up some bird books and guides at the library and created a Bird Book Basket. We filled it with titles on common backyard birds: robin, blue jay, and cardinal. We also found an art book about the art and photography of renowned birder Roger Tory Peterson. This will serve nicely as our art appreciation material.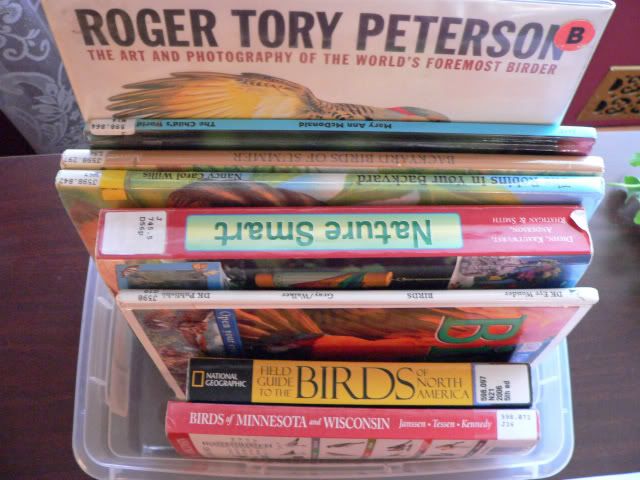 Today we also filled our deck railing with dried corn and sunflower seeds, hoping to attract jays and cardinals. We plan to have several types of feeders out in the near future and keep track of the birds that come to dine. Later today, we will go on a birding walk and try to learn the songs of one or two local birds. Click HERE to hear samples of many different bird songs.



She is enthusiastic about trying the paper mache bird project in
Nature Smart,
and we will post when that project is done, hopefully later this week.

I'll close with a poem:


Be Like The Bird
by Victor Hugo
Be like the bird, who
Halting in his flight
On limb too slight
Feels it give way beneath him,
Yet he sings
Knowing he hath wings.