This week was a departure from our usual routine and schedule. We had an Unschooling week! Here is our Unschooling Japan Week in review.
Monday
Miss M was thrilled with our unschooling plans this week! She started the day with (what else?) art projects. She worked for about an hour making an Origami crane and a Japanese paper fan. For the next couple of hours, she did her AWANAS and required reading. After her snack and typing less
on, I was pretty much done with my decluttering for the morning! It seemed light and fun, although I am so used to our structured time schedule. It was hard for ME to get used to the extra time it takes for a child to
choose
which activity to do. It is a valuable learning experience though, since we are used to having our daily checklist laid out and simply following it. Day 1 was definitely a success! We rewarded ourselves by taking an afternoon shopping trip. : )
Tuesday
HS Co-op picture day -- only one photographer showed up, so this took WAY too long! Required Reading -- finished
Mieko and the Fifth Treasure
and continued with
Commodore Perry in the Land of the Shogun
. Art -- made cool origami wreath to decorate her room and an origami bird puppet with a moving beak! Language Arts -- wrote a simple story using some Japanese characters for some of the words. Got some exercise by working on some funky dance moves with our
Jump 5 dance video
. We also ended up doing a CLE math lesson.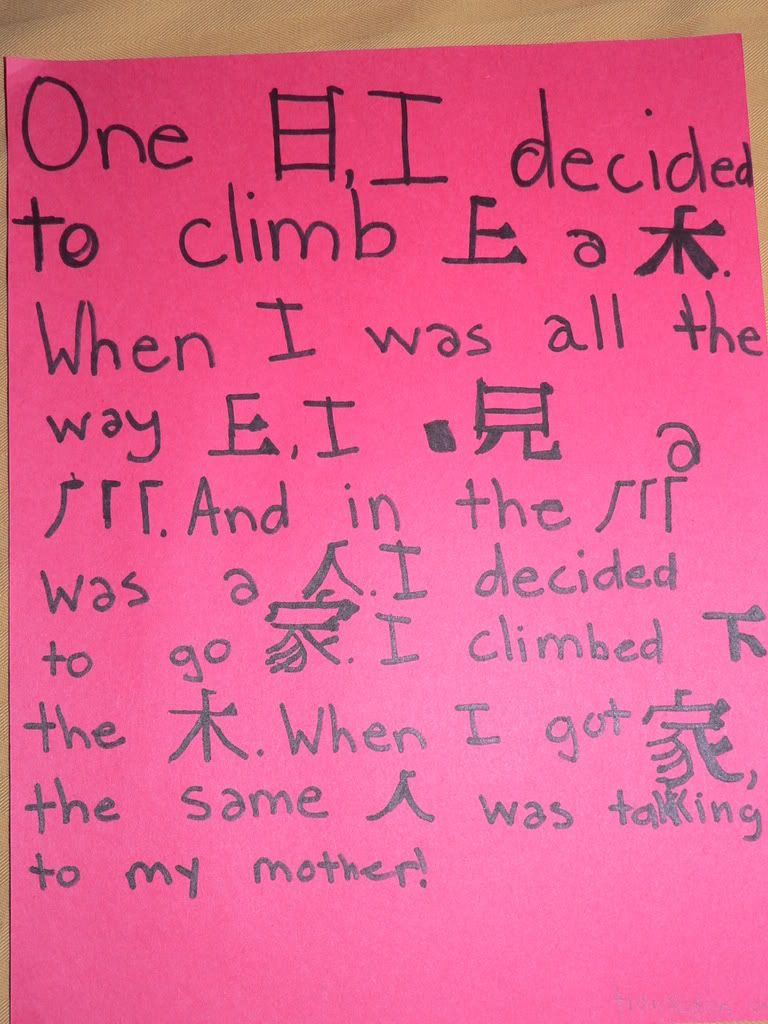 Wednesday
Did lots of reading today! Read 3 book basket books on Martial Arts, and portions of

Enchantment of the World: Japa

n. She also finished

Sadako and the Paper Cranes

. Miss M wanted to do her CAT testing (she things standardized testing is fun!) and she worked on that an hour or so. Of course, she didn't neglect doing some Origami. : ) For a Japan country report, she chose to make a "Culture Quilt" from

Country Report Projects for Any Country

. For the project, she made 'fabric' that represents Japan's culture.

On her "Culture Quilt" she included:

rice and chopsticks
Sumo wrestlers
high ponytail hairstyle
swords to represent Samurai
Japanese calligraphy characters
hats to represent traditional dress
Japan's flag
tea cups to represent the Tea Ceremony



Thursday


Read Japanese folk tales from the book basket, a book from the library called

Tales from the Bamboo Grove

, and finished up her CAT test. I can't believe how much my former reluctant reader is READING! Yay! If you have had a reluctant reader, you know what I'm talkin' about. : ) To top off the day, Miss M worked on improving her typing skills with our Disney typing program and then attended my Physical Science co-op class.



Friday
Since Miss M got all of her work done, she is taking the morning off to help me with a few chores, bake some muffins, and then we plan to watch an episode from the old tv mini-series "Shogun" that I ordered from Nextlix. Did I mention that I love, love, love Netflix? in her reading time she discovered the "Choose Your Own Adventure" series (this is a new series for me, too!) and devoured
The Mystery of Ura Senke
(Choose Your Own Adventure #13)
This Week's Origami Collection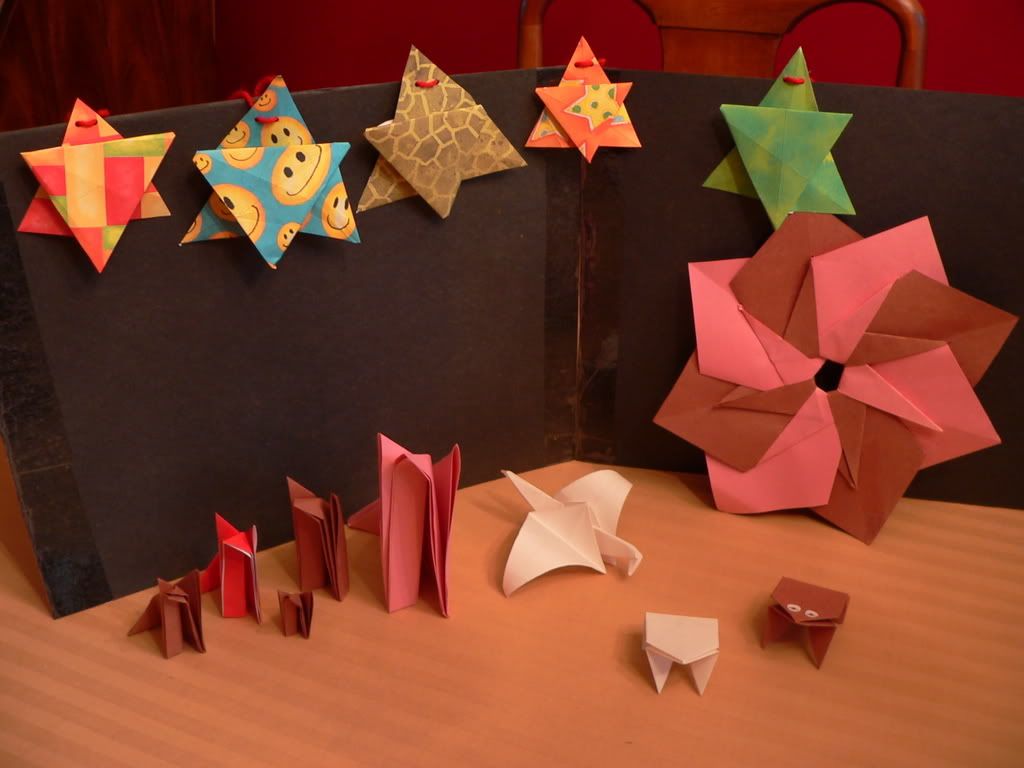 Our Unschooling Japan week was a rousing success! I got a TON of stuff done (though not as much as I would have LIKED!) and Miss M was learning. I am going to take every 7th week as our Unschooling Week and use it to declutter and catch up on big or neglected chores. It feels so good to get some of it done

for once

.



Sayonara

for now, and have a great week-end!