Week 6: Apple Crisp Surprise
Nothing too exciting to report, but here are a few highlights and pictures from our little homeschool here at Ambleside Classical. This week we met with our homeschool co-op and had so much fun! Miss M did cartoon drawing in art, the periodic table of elements in science, and a variety of fitness activities in gym. We managed to get to Open Gymnastics and Ice Skating this week, and along with Miss M's bustling dog walking business, she got lots of phy-ed in.
New for Math!!!
I Hate Mathematics
by Marilyn Burns. Miss M has been perusing and discussing what she is reading in this book since we bought it on Tuesday. She is

very

excited to try some of the ideas in it, and said, "I didn't think math could be fun, Mom!" Wow. I am thrilled about this book.
Practical Life Skills

Miss M decided to put all the apples Grandma gave us to good use and bake some apple crisp. This was her very first experience baking a dish independently from start to finish. It was delicious, even though she used

3/4 cup

(surprise!) of cinnamon instead of

3/4 tsp

! *grin* Isn't that the best way to learn? I look forward to having her sharing more of her new-found baking skills with us! Baking can be an adventure. MMmmmm!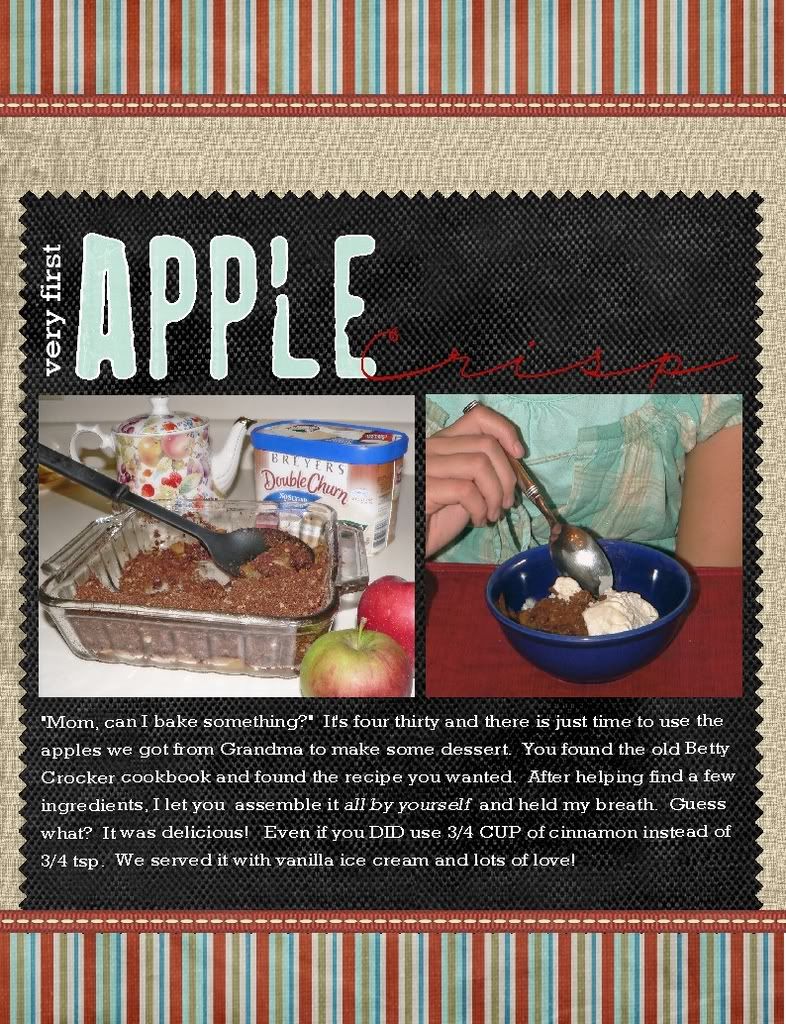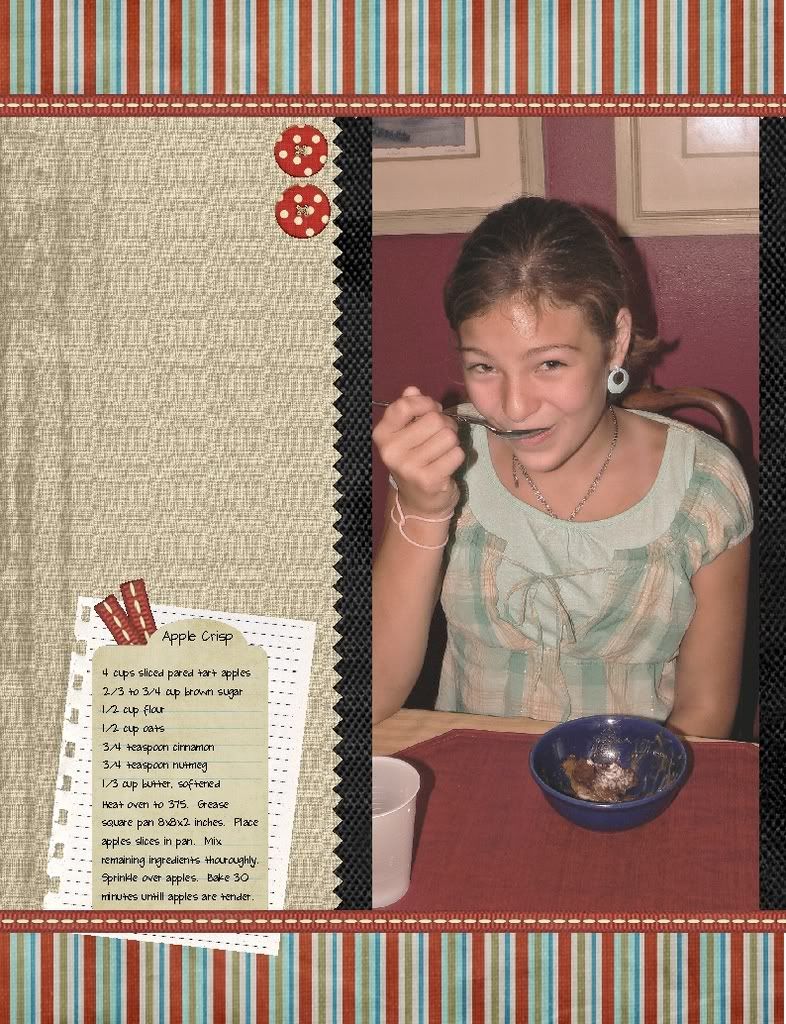 Composition/Cultural Studies/Visual Arts
Films:

'Shackleton's Antarctic Adventure'(IMAX), 'March of the Penguins'
Books:
The Shackleton Expedition
by Jil Fine
Spine Reading:

World Book Encyclopedia's "Antarctica" article
Composition:

Note taking, Graphic Organizers
Visual Arts:

digital scrapbook design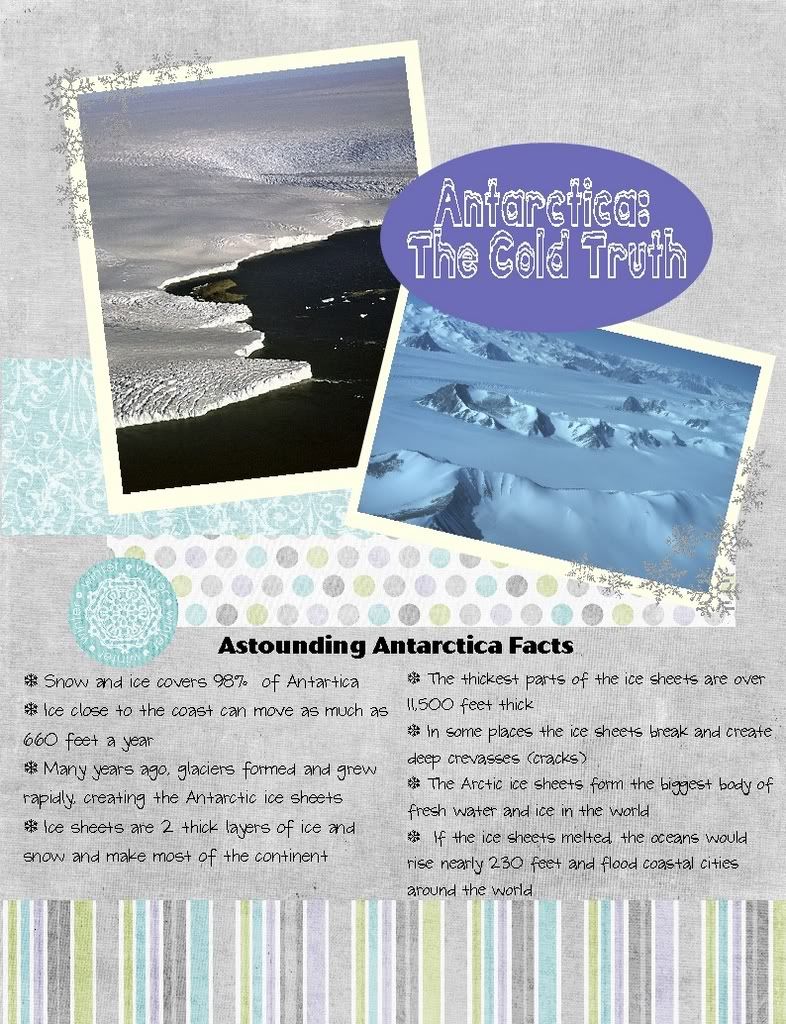 Finished page!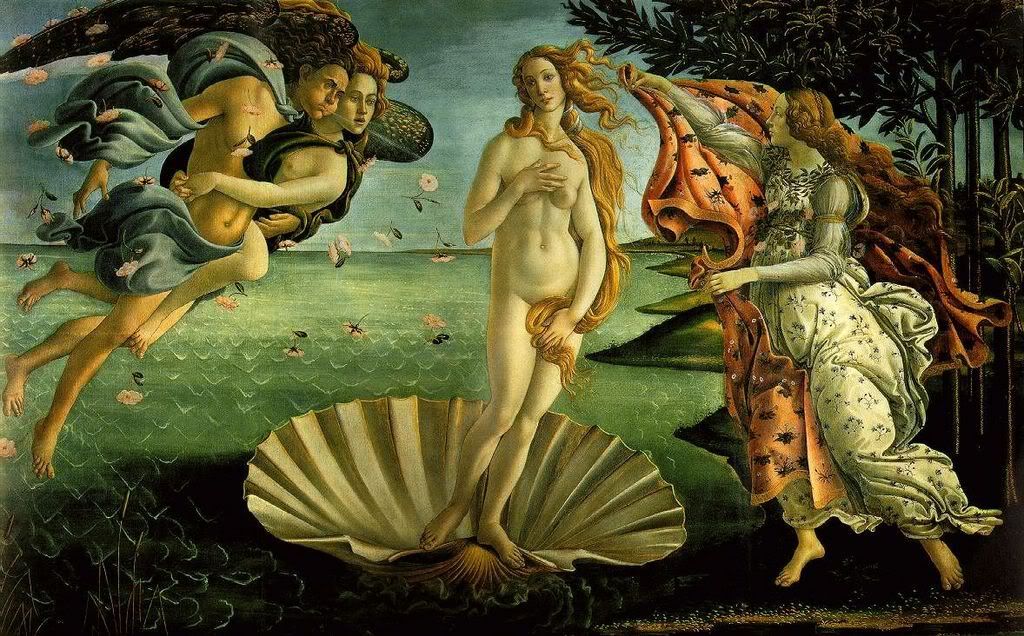 Memory Work:

Measure Me, Sky
by Leonora Speyer
Measure me, sky!
Tell me I reach by a song
Nearer the stars:
I have been little so long.
Weigh me, high wind!
What will your wild scales record?
Profit of pain,
Joy by the weight of a word.
Horizon, reach out!
Catch at my hands, stretch me taut,
Rim of the world:
Widen my eyes by a thought.
Sky, be my depth;
Wind, be my width and my height;
World, my heart's span:
Loneliness, wings for my flight!
Psalm 91:1-10
Math factoids


Literature Reading
Lad: A Dog
by Terhune (independent reading) - finishing up this week
Eight Cousins
by Alcott (Read-aloud) - should finish early next week
Composer Study:
Schubert's 'Trout Quintet'