Blue Ocean

Saturday Freebie
If you've ever visited my blog, you know we are notebooking nuts. : ) Added to any subject - geography, history, science, handwriting, notebooking is a winner at our house! As a gift to you, I thought I would share a file of the Blue Ocean notebook page that Miss M used for science cop
ywork this week. This is a very open-ended page for you to print out and try for fun. The writing area could be used for copywork, list of facts, or summary of what was learned. Using Google, picture books you have laying around, or an online encyclopedia, have your child choose 1-3 images or maps to add into the blue, 'blank' area. If your child prefers, she could draw her own illustration on typing paper, cut it out, and add it as an image.
Now, if your kids prefer worksheets,
no
mommy
-guilt allowed
. Children are all different, and it doesn't make much of a difference, as long as they are demonstrating what they've learned. Our style just happens to be more in synch with the process of creating a notebook than filling in worksheets. Go with what works!
Here is an image of of the blank page: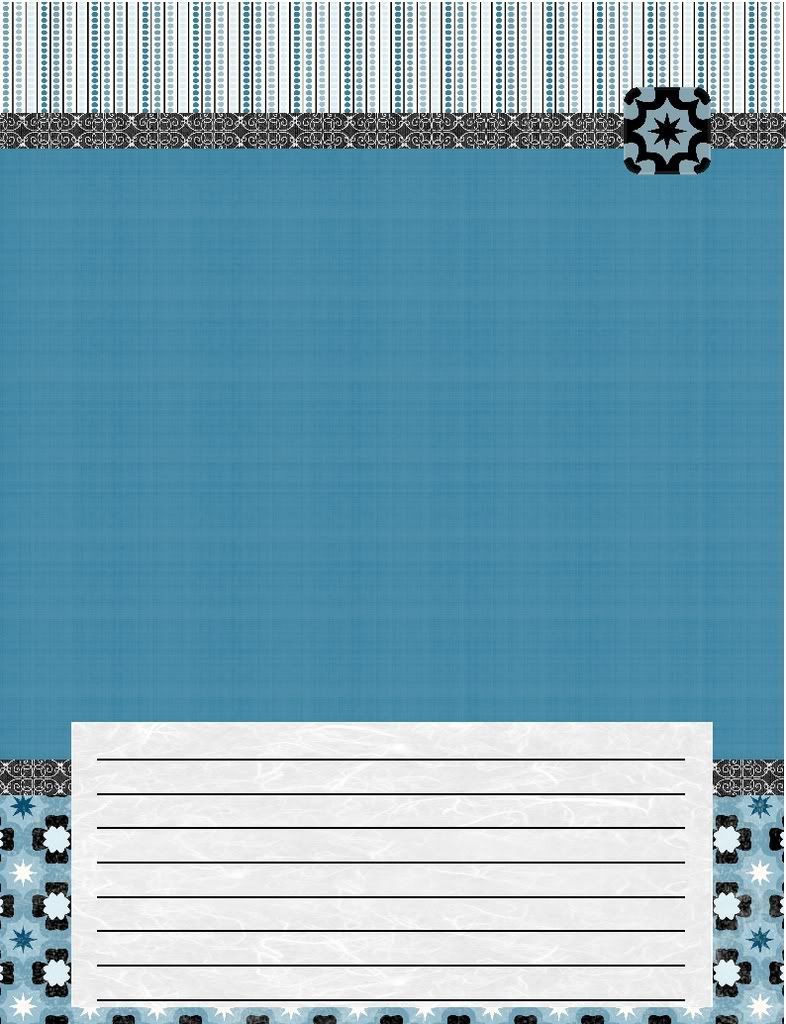 Click
HERE
to download and print as a JPEG.
This is ONE idea from my daughter (10 y.o.) for completing this notebook page (

Sorry for the poor photo!

):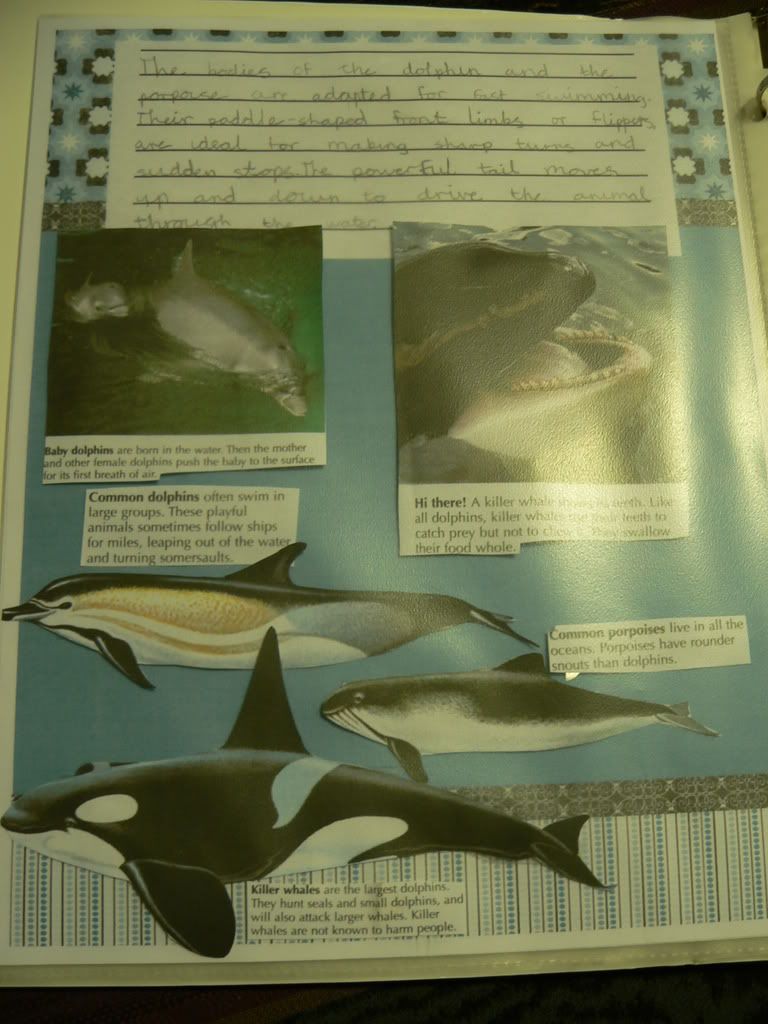 My fifth grader did this page with
no h
elp from me
, whatsoever. Using our book basket as a resource, she was directed to research 3 topics and create a notebook page with at least two to three sentences copied about her favorite topic. Then she was directed to add at least 1 photocopied image from the same book she used to find her copywork, or to draw her own illustration. She likes making choices about specific topics chosen, and enjoys creating her notebook pages. Yet, there is enough direction for her to know what is expected of her.

Feel free to download this page and make use of it any way you like. If your child uses this notebook page, I would really appreciate it if you send me a pic!