Here are some recent pages from my scrapbook. I have a secret, though. I have been pretty lazy and given to recycling old layouts with new paper and new photos because it is such a time saver. This is one of the beautiful things about digital scrapbooking! I got this page from our recent vacation done in just a few minutes!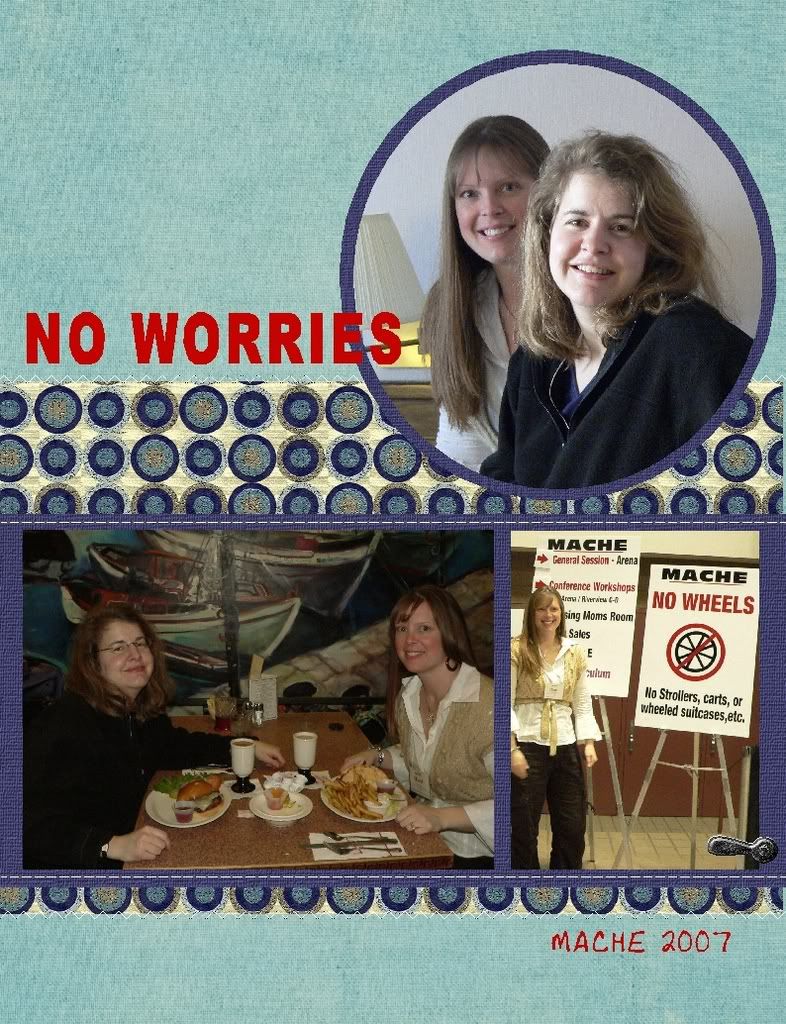 A few clicks and I have a NEW LAYOUT:
The funny thing is that it seems so obvious that they are the same layout when you see them side by side and it's pointed out. However, I GUARANTEE that when you have these pages in an album, nobody ever notices. Just adding new paper makes the pages look so unique, it can be our secret. : )
For more posts on digital scrapbooking, see others posts listed under that title at right sidebar.