Here are a couple of simple scrapbook pages I have finished recently!
If you're new to my blog, I made the switch to digital scrapbooking a year or so ago, and LOVE it! See more posts about it at right sidebar if you're interested. : )



This picture was taken while Miss M was exploring the different kinds of rocks in a lake we visited while on our "Up North" vacation. I just love how beautiful she looks in this photo and wanted to scrap it all by itself! I used the lovely, free Express Yourself kit from Shabby Princess and kept the page simple because I wanted the focus on the photo.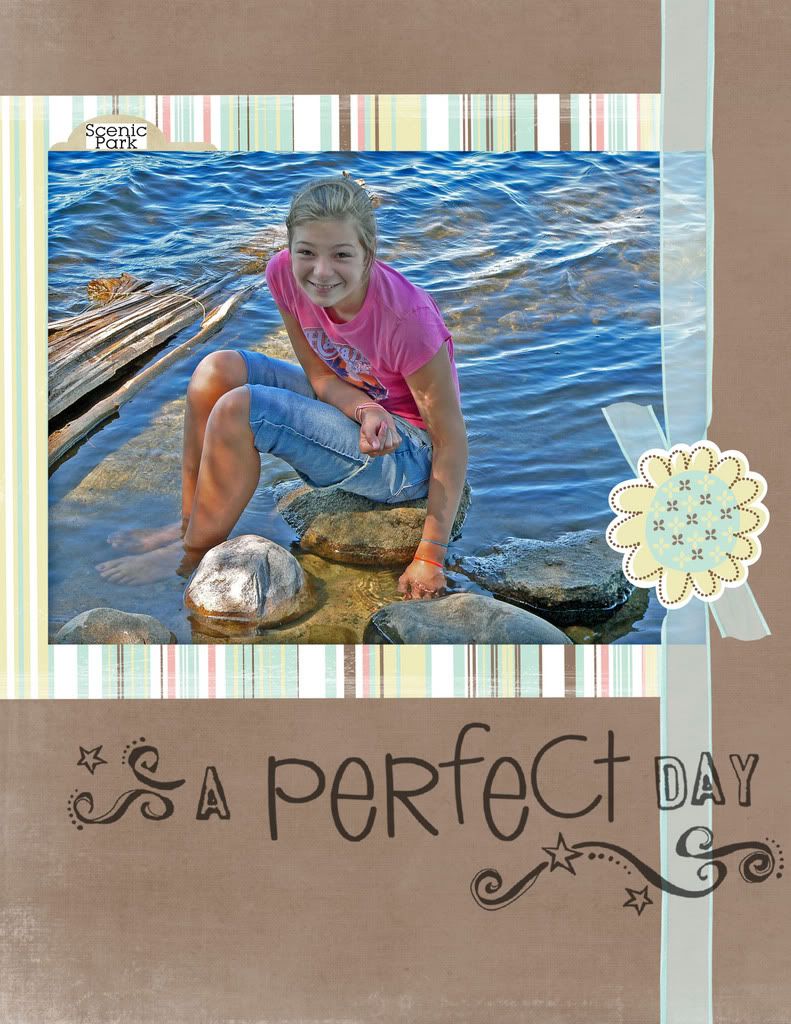 I've got one more layout for you. I just did this two page L/O of a day at a logging camp reenactment. Miss M is horse crazy and so we took tons of horse photos! Papers are from the free, vibrant
Sun Porch
kit from Shabby Princess. I love the distressed look of the background paper!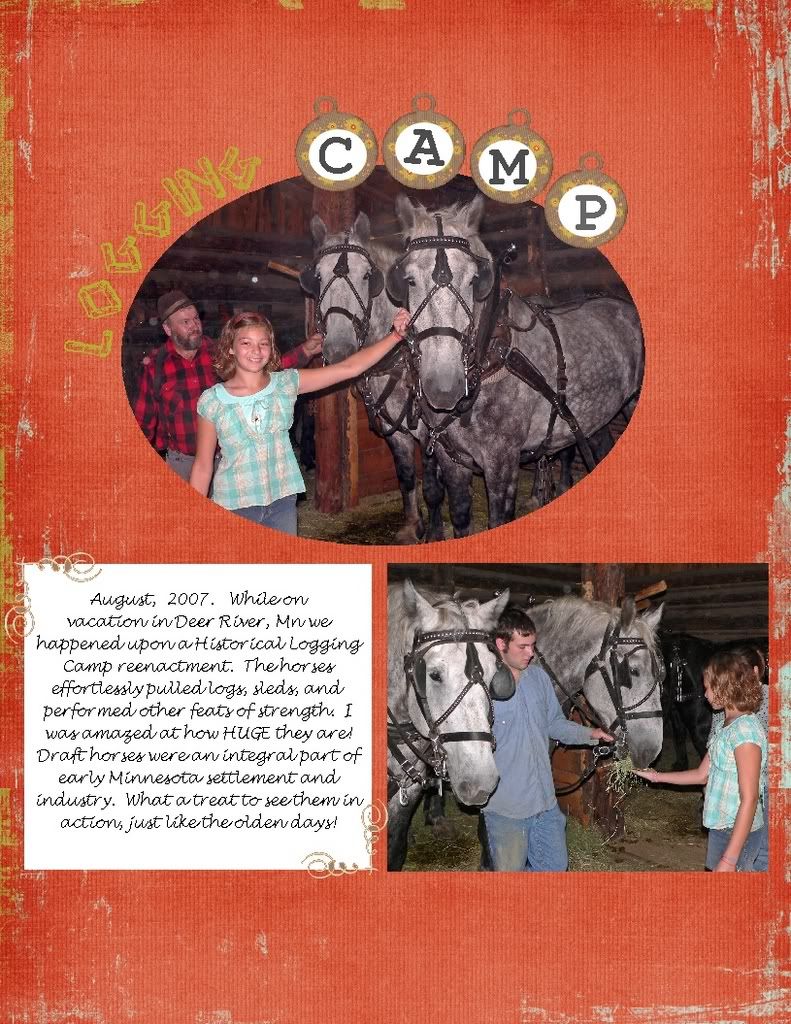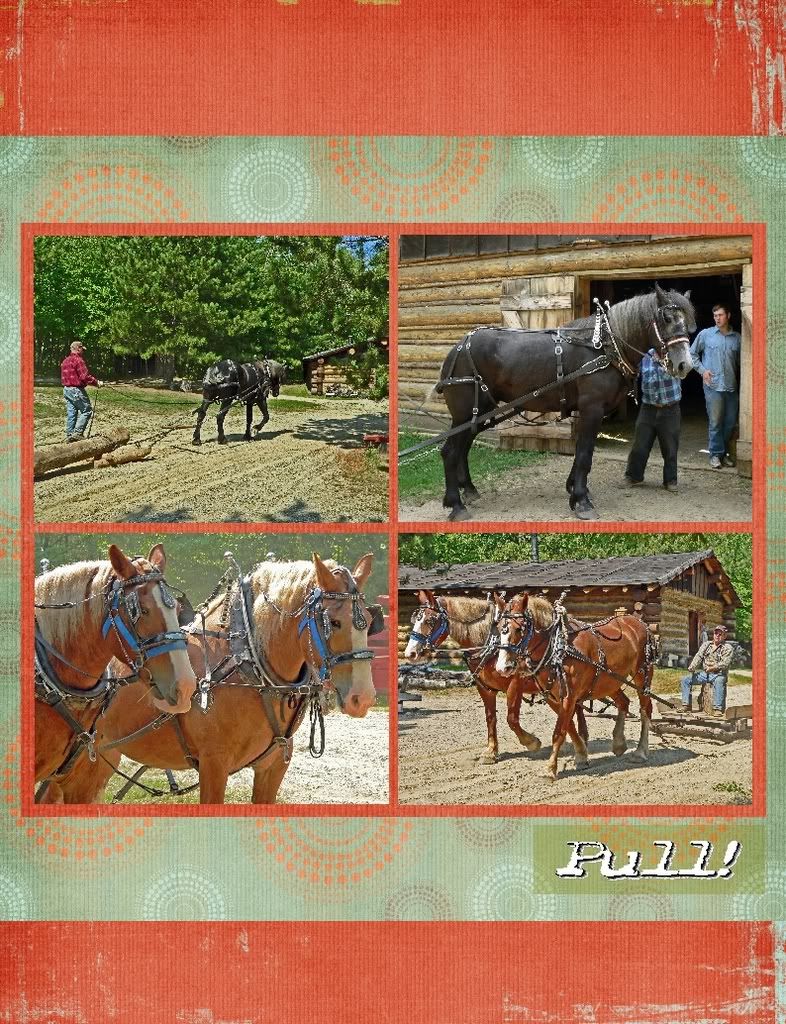 There you go -- a few simple pages from my album! They were fun and easy to make. For all of my layouts, I use
Creating Keepsake Scrapbook Designer
software.
Have a wonderful, creative week! And remember, "KEEP IT SIMPLE!"