Today Miss M decided to create her first notebook page of the (5th grade!) year. She would like to present it here!
Together we would like to show you show how she put together her page. We'll try to go step by step and show pictures – I am a visual person, as you can see by all my posts! : )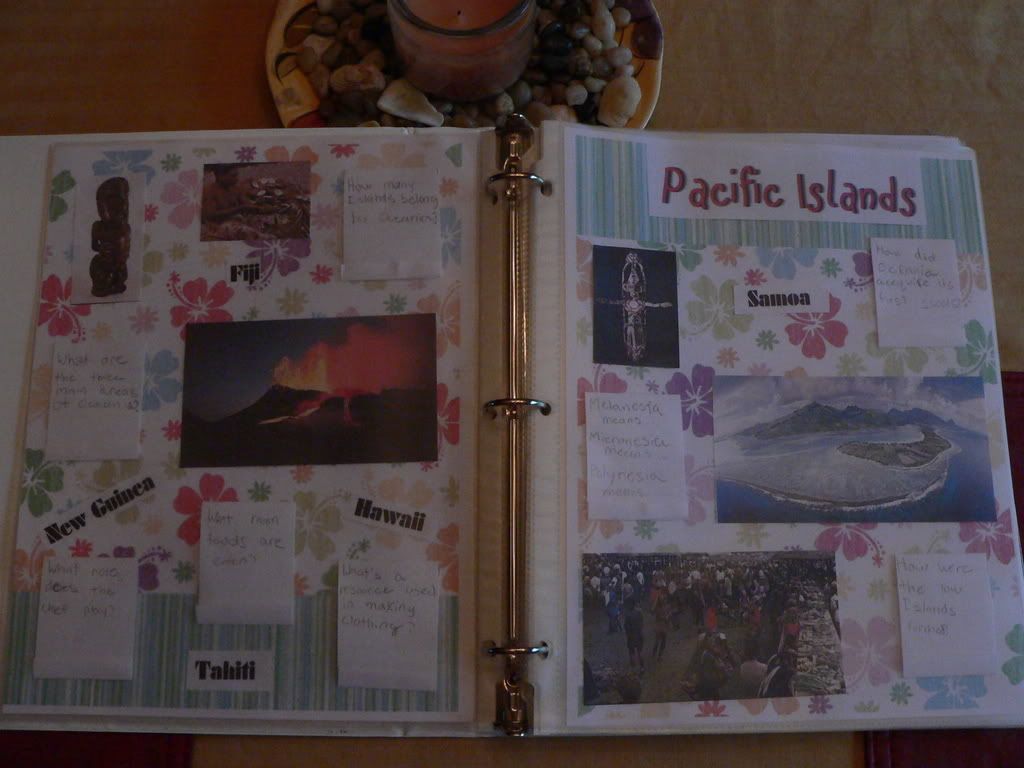 Step 1:
Learn about a history, science, or other topic. That should be a no-brainer, we do it all the time, right? Here's the clincher: schedule in a couple of hours to notebook about it. Include any writing or copywork you have done and create a beautiful page or pages to enhance it.

Step 2:
Mommy Prep. : )
Mom's involvement will depend on the ages and abilities of your children. If your child is younger, you do more prep, and as they get older they take the reigns and do almost everything themselves. Miss M is a new 5th grader this year, and here is what I did to get ready for a smooth notebooking session:
Step 3:
Using Google, books, digital encyclopedia, or purchased software, acquire 1 or more images for your page. (Miss M is using the World Book recommended in Sonlight 5)
Step 4:
Cut images out and arrange on page. Don't glue yet!!!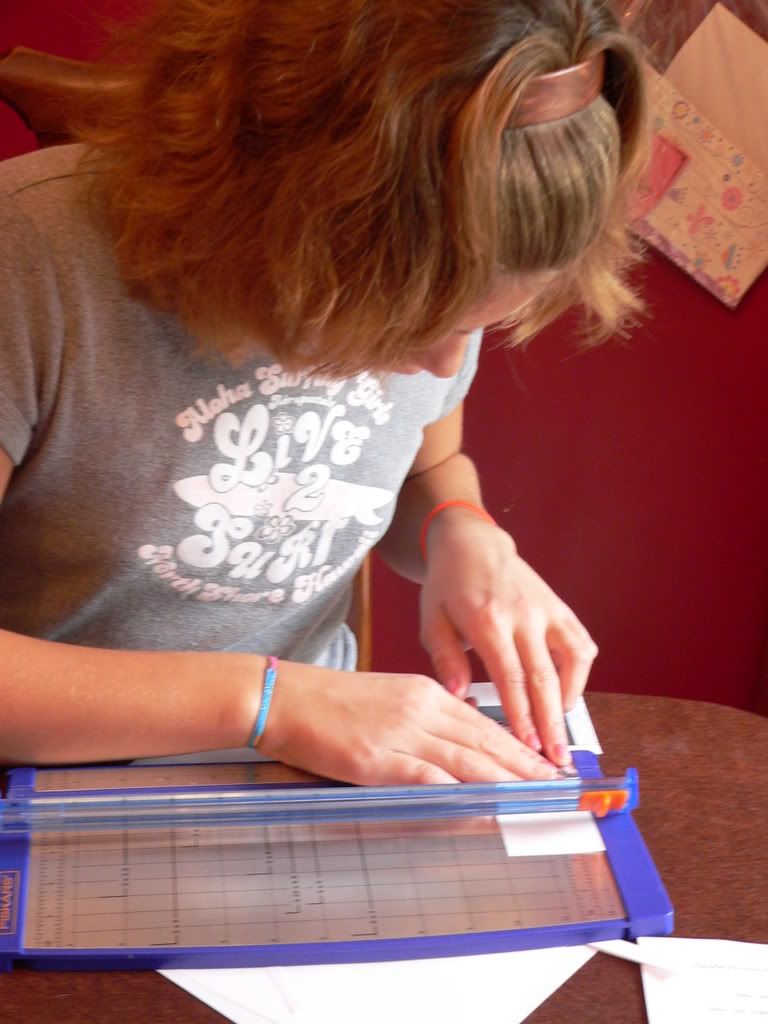 Step 5:
Add writing. This week we didn't do any, so Miss M made question and answer match books using some Sonlight 5 discussion questions. Arrange writing with images until you are satisfied. Don't glue yet!!!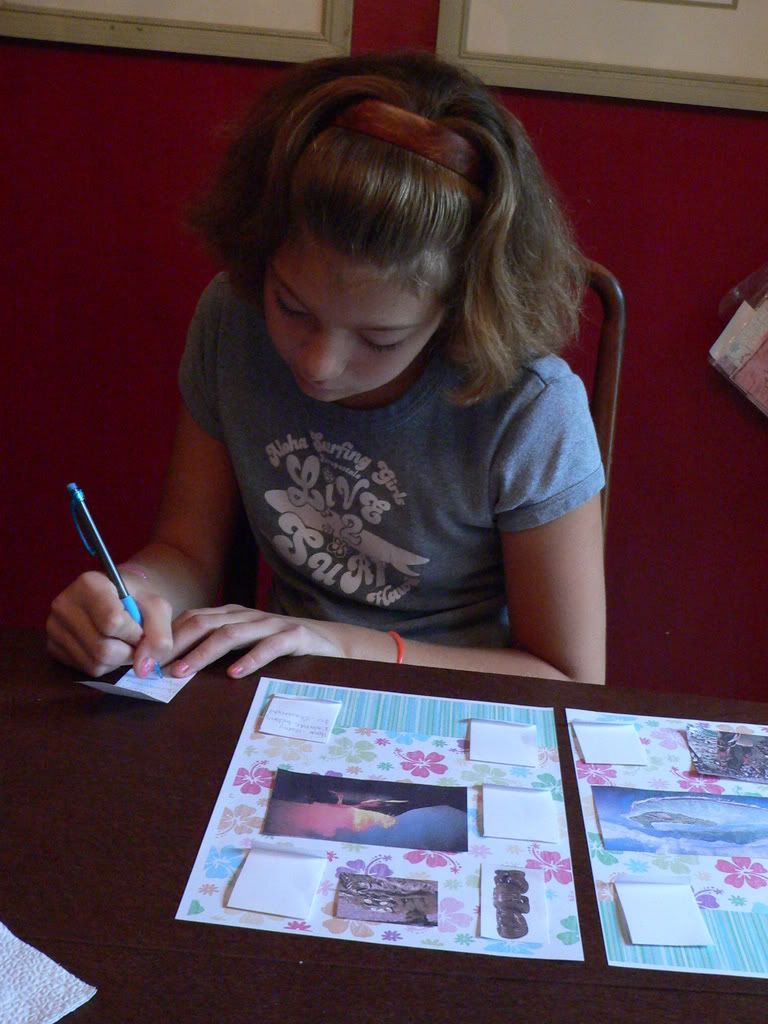 Step 6:
Add title, and any optional decorative embellishments such as photo corners, stickers, buttons, etc. Ours was pretty simple. When you are happy with how it looks you can finally glue it down!
When your beautiful new page is dry, add to your notebook (we use a binder full of blank page protectors) and you'll have something you can be proudly show off to family and friends. Kids love notebooking most when some of the (boring!) prep is done and they get to do the creative part. Moms love notebooking because it serves as a systematic record and review of what has been learned! Love, love, love looking back at our notebooks over the years. If you've never tried it, have a go at it this week. Maybe the notebooking bug will bite you, too!
P.S. --Miss M says she hopes you liked her 'Pacific Islands' page!