Day 1 - We are up in the north woods playing with black bears and catching fish. I will post pics of o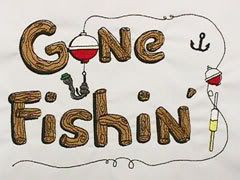 ur trip if I get a chance! Here are some photos. And, of COURSE, I made sure our cabin has wireless internet access before we booked it. I love the North Woods and all, but let's not go crazy. : )

Day 2 - Horses! Horses! We checked out a local historic site and discovered they had Logging Days going on, complete with horse and ox pulls! The horses were giGANTic and absolutely magnificent to behold - mostly Perchons and Clydesdales.
Day 3 - It rained all day, so we changed our plans to go to a State Park. After sleeping in and a leisurely breakfast, we gathered up our laundry and went to the local Laundromat. Fortunately, there was a friendly gray cat there to play with Miss M. She just loves cats! To pass the time while our clothes were drying, we played a mean game of BunkO. Since it was still raining after that, we did a little shopping and decided to try our luck bowling at the 'Blueberry Bowl.' Incidentallly, 'Blueberry Bowl' is also home to 'Blueberry Pizza,' one of TWO restaurants in town. The pizza was delicious, but my bowling stunk!
When we got back to our cabin I was grateful that I had thrown some pork shoulder to make carnitas in the crock pot, so dinner was waiting for us. (Well, we only had a SMALL pizza -- it was an appetizer!) Truth be told, I DO tend to eat so much more when on vacation then when I am at home - but that is another post for another time. : ) Anyway, after dinner was cleaned up, it was still raining, so we just watched a movie in our cabin. It was a mellow, wet day here in the North Woods.