Today we went out in our boat to see what local wildlife we could find. About 2 minutes off shore, Miss M spotted a black spo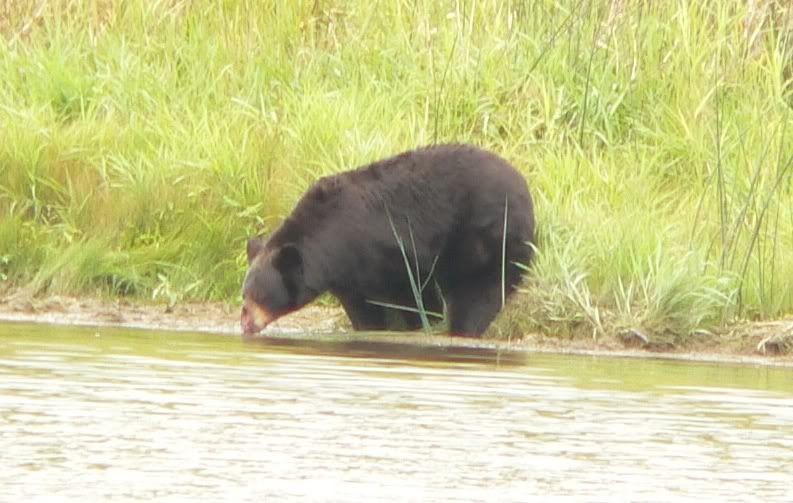 t an a far shore. We turned down the motor and crept slowly toward the black blot. At first we weren't sure what it was - was it a b-b-b-bear? It moved! It looked at us!!!! And I actually had my camera with. The bear posed rather nicely, had a drink, and then lumbered off to get on with his day.
What a blessing to see a bear this morning. Our resort is the only one on the lake, so the lake and surrounding area is extremely undeveloped and wild. We are also surrounded by miles and miles of National Forest. Wildlife abounds here!