Hooray for History



Ok, I'll admit it -- I detested history when I was in school. Studying American History year after year with a dry textbook and uninspired teachers was as exciting as left-over meatloaf. In truth, I was never taught a shred of world, ancient or medieval history in all my years in schoool! Suddenly, Christopher Colubus appeared out of (apparently) nowhere each year. As far as methodology, we learned facts and dates from our textbooks and took a test to make sure we 'retained' the material. *Blech*


When we began homeschooling in 2001, the only thing I knew is that I wanted to look forward to learning each day, and not dread it. Not wanting to face a stack of workbooks each day, I poured over homeschooling method books, and was attracted to several styles: unit studies, classical and Charlotte Mason. We chose and began with Unit Studies (Five in a Row) for Preschool.


We modified FIAR to include only a single reading and expanded on daily reading with related books from the library. Both dd and I loved Five in a Row! The FIAR art, geography, and literature ideas are some of our fondest memories of HSing. We (well, actually more mommy than dd) did a bit of lapbooking with our FIAR studies, added a little phonics and math, and had a delightful year. We read many good books, learned world geography, made lots of artsy tartsy messes, and had some cute lapbooks to show friends and family. Back to my comment on our delightful year... I will clarify that while the FIAR was delightful, our phonics and reading lessons were another matter that I will save for later. Take heart if you have a reluctant reader -- it does get better! ; )


Next we delved into KONOS and did much of Volume 1. Dd still talks about our KONOS 'Horse' study to this day, and asked for a repeat study in 4th grade (a request which I gladly granted) All of the activities were fun for dd (of course!) and required some planning to make it come together each week. The pro's of KONOS, in my opinion, are the character focus, the activities to encourage a love of learning, and the flexibility. KONOS is great for active youngsters! I liked KONOS and loved our time with it, but decided that the following year we would begin a more literature, not activity, based year. Knowing my dd, I wanted to encourage a habit of reading and study, not an expectation of 'fun' and activities every minute of the day. I suspected the activity focus would be hard to train out of her in later years.


In 2003, we found the answer to our history dilemma: Story of the World by Susan Bauer. Using the activity guide, we were able to focus on the narrative story and literature, and not miss out on the activities that we were used to with KONOS/FIAR. Story of the World is the best blend of the activity approach of KONOS and the literature method! We worked through SOTW 1 and 2 over a couple of years and added in literature read-alouds, fine art, and poetry from Ambleside Online. It was a perfect fit for an active, hands-on child. My only complaint with SOTW is that a world history text jumps around from country to country so much that it is hard to get the flow of any one country's history story. Being more of a unit study family, we did rearrange the SOTW topics to go a bit more country by country. Studying China for 2-3 weeks all together gave us more time to add in literature, art, projects, and the like. I have found that we prefer to cover more depth than breadth. I would rather cover fewer topics WELL. Of course, there are pro's and con's to this too!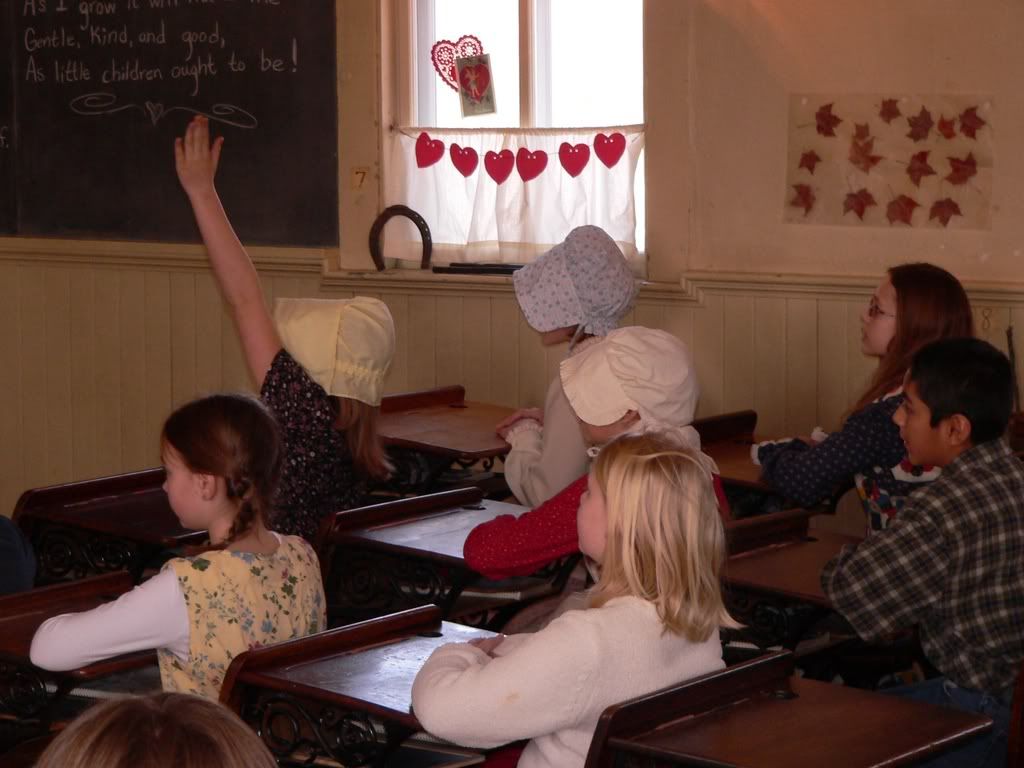 In 2005, we were torn between doing world history with Story of the World 3 and going with an American History focus with a different curriculum. Each side has merit, but in the end we decided to go with American History for this history cycle. We chose TruthQuest American History for Young Students as our base, Joy Hakim's series as our spine, and off we went! Both World and American history will be the focus when we cover it again in later years.
I am sooooo glad we ended up going the American History route. There are oodles of delicious American history books for elementary children! Rather than selecting particular titles for dd to read, we chose the "History Basket" method for the year. Using the TruthQuest Guide and checking our library system, I fill a big basket with worthy books for 2-3 weeks at a time. The KEY thing is to never put books in the basket that you, as a parent-educator, don't feel are worthy. The child seems to have a way of picking the ONE book you think is a waste of time! Choose the best books and put them in the basket. Then, schedule reading time each day and discuss informally. That's it! It is so low stress and enjoyable for all. We do read-alouds in the evenings, often from AmblesideOnline. ; )

We stayed with TruthQuest for 2006-7, and are at the end of AHYS II. The only difference from last year is that dd is less interested in doing history projects and more interested in 'real' handicrafts such as crocheting and sewing. She is getting past the activity/project phase in her schooling. Dd has also taken off in her reading ability, and will read at least an hour or two every day – which I consider to be a miracle of God's grace! (She is a former reluctant reader who hated both reading and phonics, so we did it in extremely small, regular doses, Charlotte Mason style.) I am a firm believer in short lessons in easy reading for reluctant readers, rather than dropping lessons altogether. Practicing bit by bit slowly turns reading from an exercise in laborious decoding to an enjoyable pass time!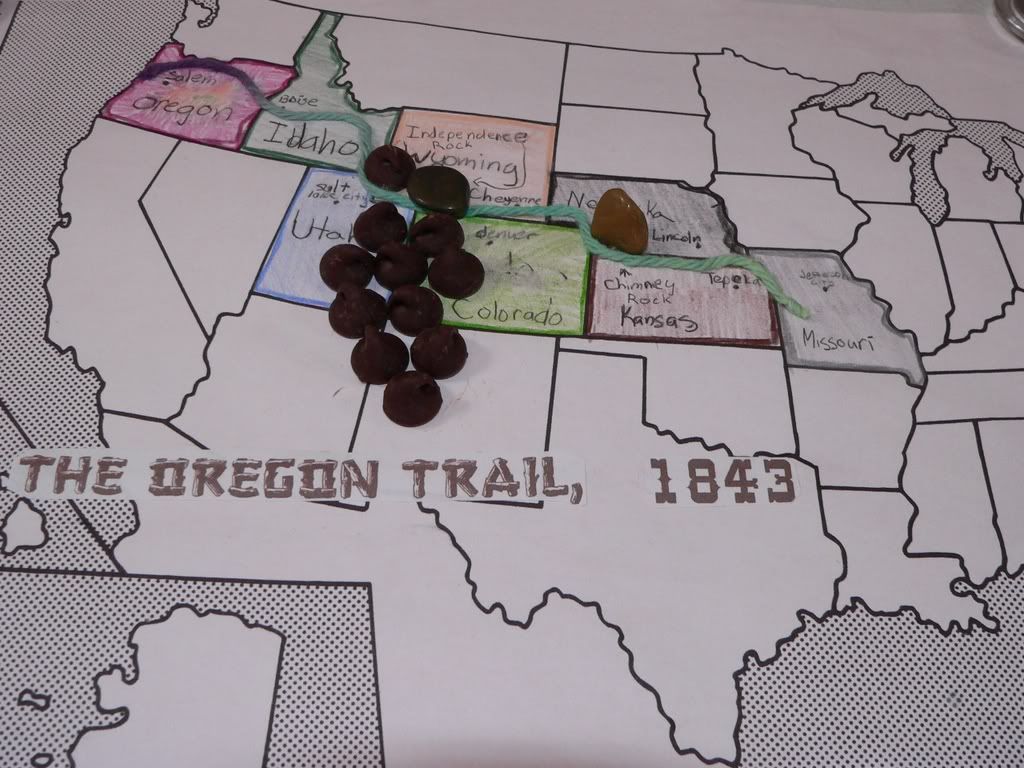 At this present time, we are finishing up AHYS II and we look forward to completing our American History studies by continuing with TruthQuest next year. We have found the literature approach of to be extremely enjoyable and thorough. We can add in activities anytime we want, but our studies don't DEPEND on them. There is flexibility, challenge, a myriad of choices, and freedom. Truly the best of the best that homeschooling has to offer. There are so many awesome curriculums out there: My Father's World, Tapestry of Grace, Sonlight, Mystery of History, and on and on! What is really important is that we find something that works for our family, and then go forth boldly, without second-guessing our choices. Enjoy the pageant of His-story as it unfolds for your family.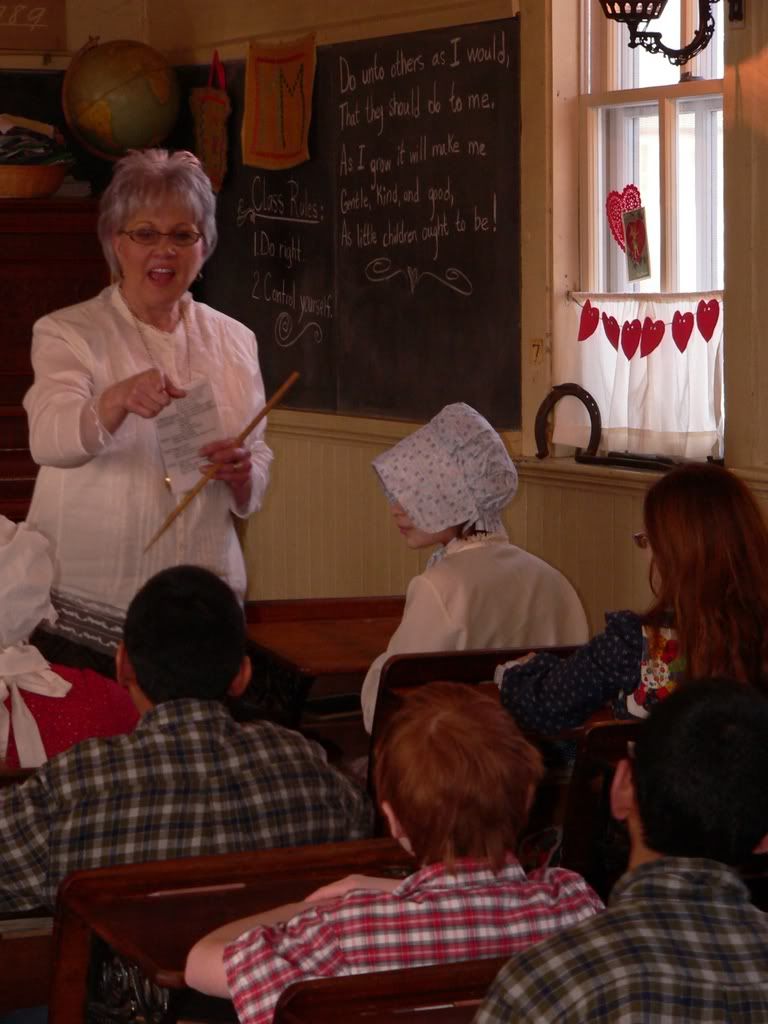 History studies offer the opportunity to learn from the past, apply Biblical principles, and study villains as well as heroes. These things are recorded that we and our children might learn from them and not repeat the sins of the past. We dare not squander the opportunity to to go forward with greater wisdom learned from the lessons of antiquity!
Our prayer and hope is that you may find inspiration, wisdom and joy in one the many excellent history choices available! Thank you if you made it all the way to the end of this loooooong post....LOL!
Hooray for History!