This week was a celebration
of fall and God's Providence at harvest time! Our church puts on a Harvest Party and Miss M went as Hannah Montana. She is such a girlie girl, and loved the make-up, wig, sparkly shirt and high heels. I can't believe I let her wear high heels -- but hey--she really DID look like Hannah Montana! Now several members at church greet her simply with a "Hi, Hannah!" : )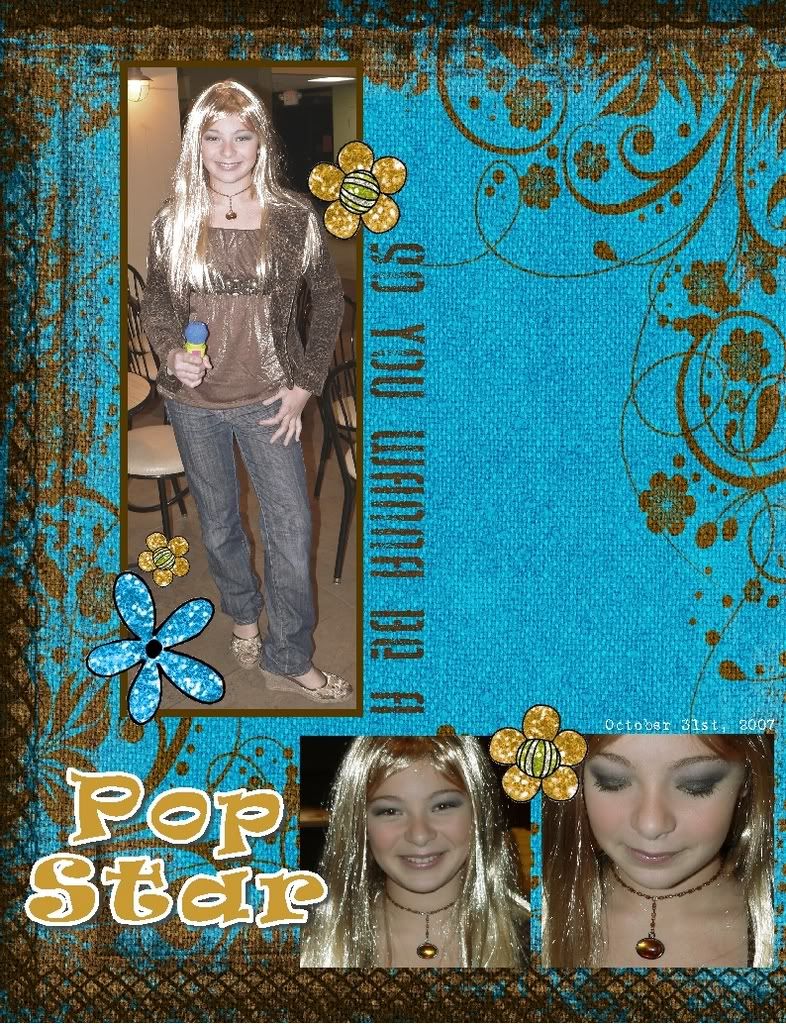 Created with digital mini-kit
"Happy" by SweetMade.Net
-- a FREEBIE -- and Creating Keepsakes Scrapbook Designer software and fonts.

Continuing our
Sonlight 5
study, we began our study of China. We went to the library and brought home a boat load of books on China - our Book Basket overflow-eth. This week we concentrated on the Great Wall. Miss M read Book Basket books and Netflix videos, and also read the first chapter of
Enchantment of the World: China
. Beginning this week, our read-aloud is

Young Fu of the Upper Yangtze

. The first chapters were a hit -- I think it is going to be a very engaging book for our whole family.

Here are some fun Book Basket and Netfliix titles Miss M chose this week: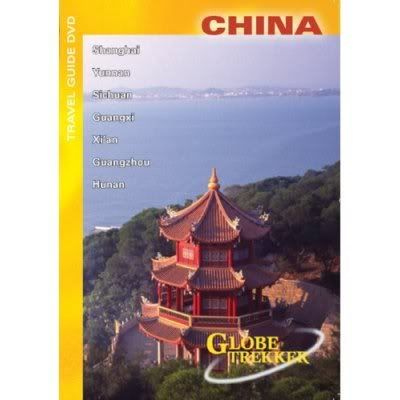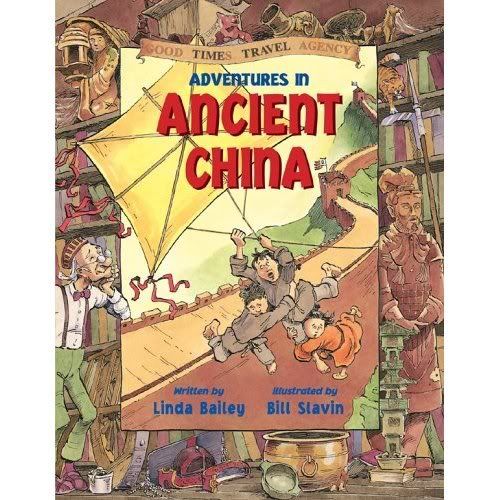 In her free time
, Miss M cut out and painted models of Ancient Chinese coins...
made some Chinese calligraphy character flashcards...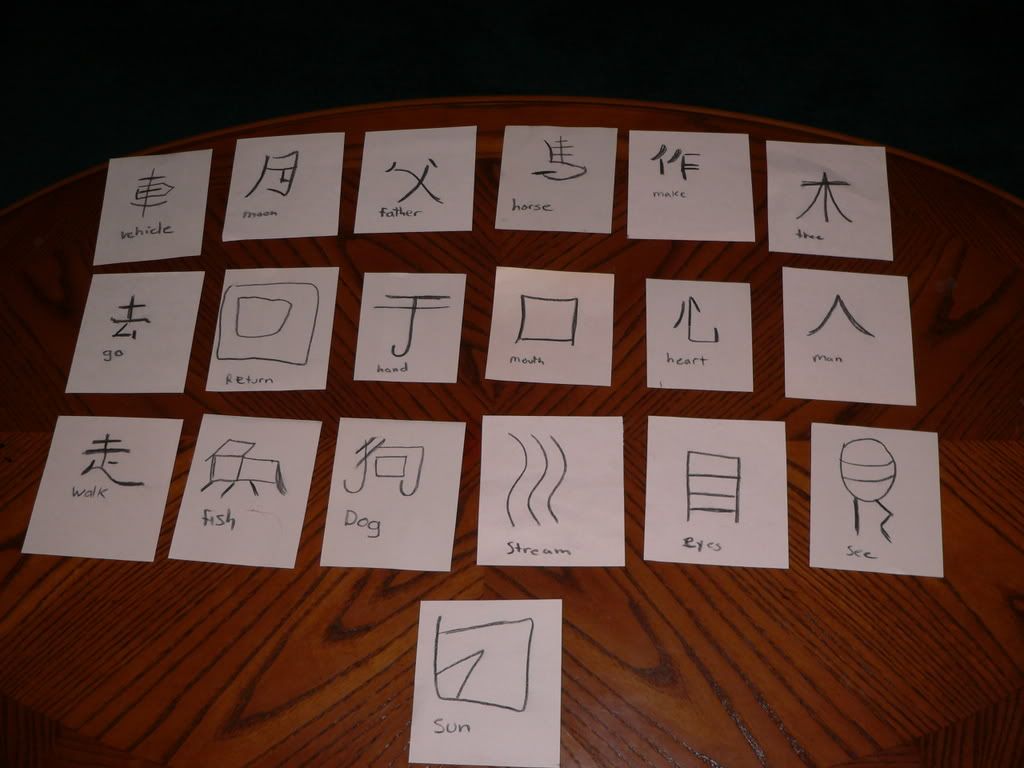 and colored several Chinese Fashion coloring book pages.
In
Geography
, Miss M learned the Important Cities of China , and we watched an excellent video showing the land of China, "Globe Trekker: China" from Netflix.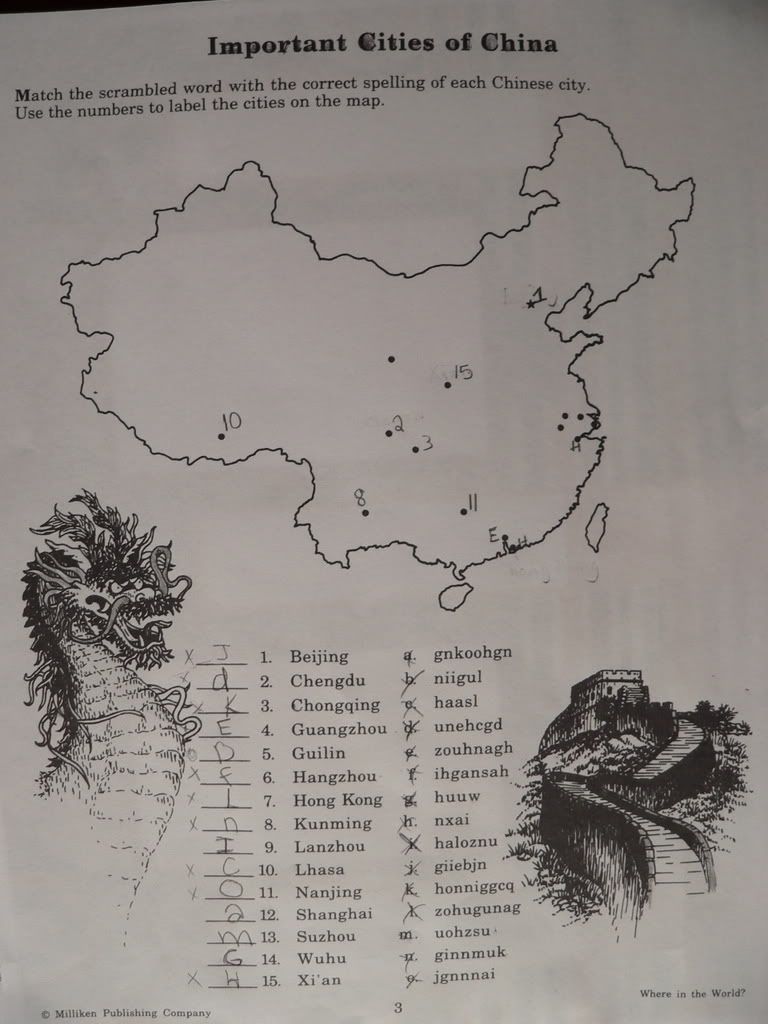 This week Miss M did a very quick page on the Great Wall. Her handwriting is very sloppy and she will need some

extra practice

on her handwriting next week.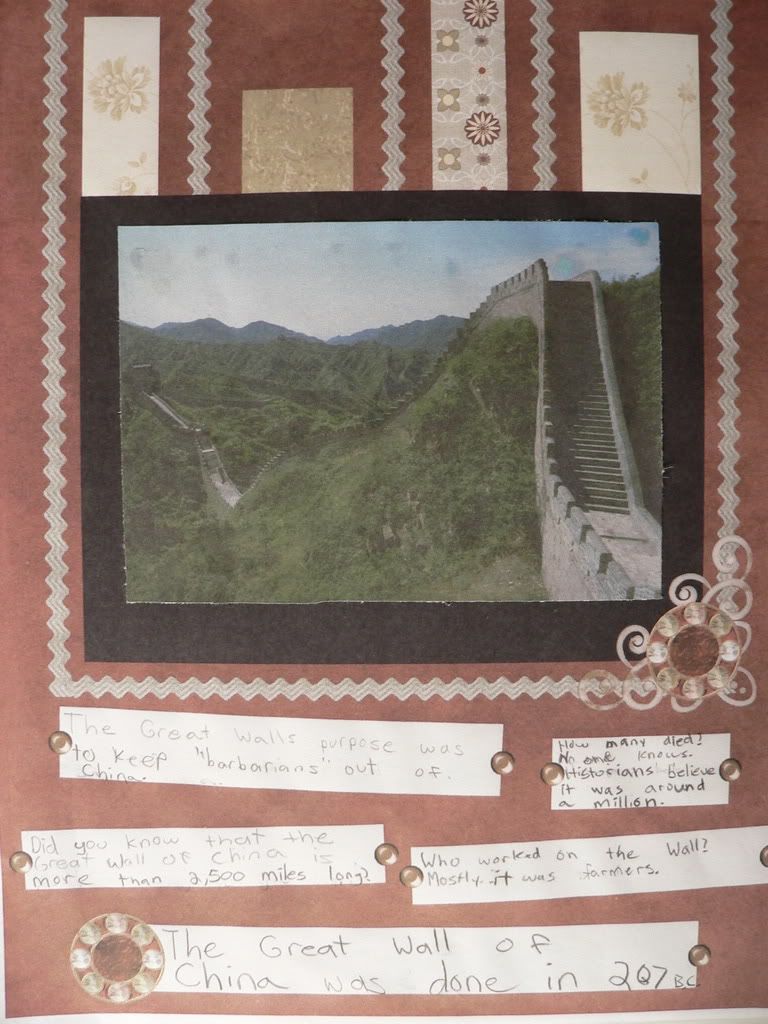 It was a rich week. Next week, we continue our China study and will attempt some Chinese recipes. Thanks for visiting, and have a great week of learning!