The big hit of the week wasn't a curriculum or a class. It was the BREAKFAST menu! Miss M loved the new menu. It was Miss M's Favorite Thing this week. I liked that she stayed fuller longer -- probably since she ha
d
a protein each morning. We will definitely continue the breakfast menu!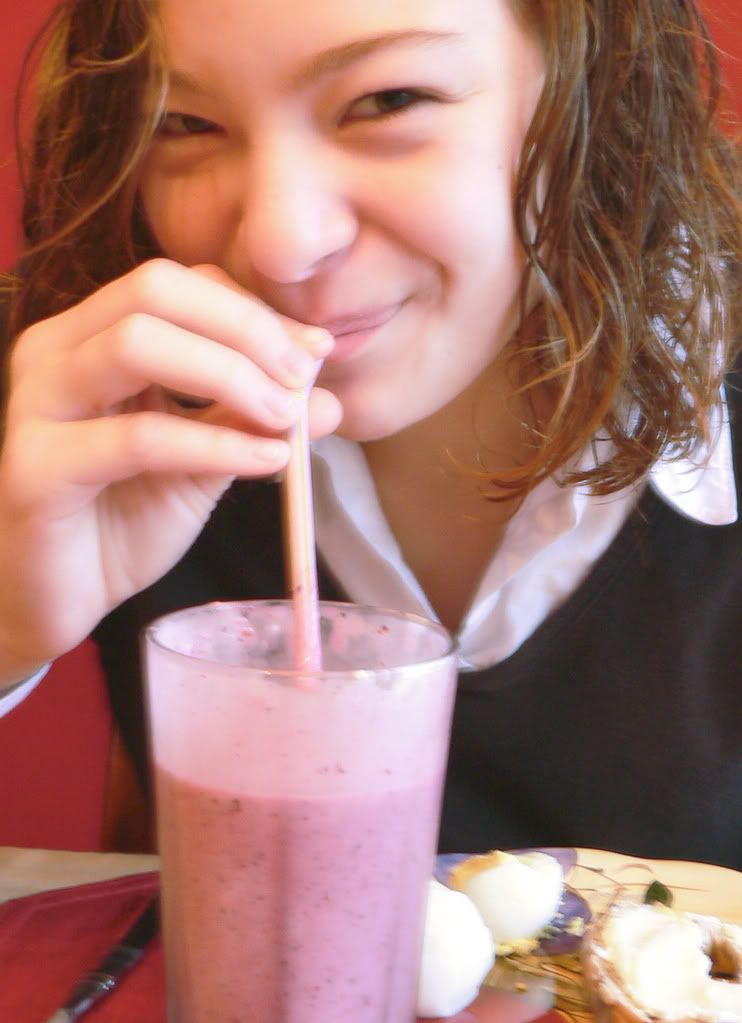 In Math, Miss M is working on adding fractions, finding common factors, simplifying fractions. This week was a smooth math week, complete with a couple error-free lessons! Woo hoo!


In our Eastern Hemisphere studies we continued reading
Young Fu of the Upper Yangte
and
Enchantment of the World:
China
. For movie time, we watched "The Inn of Sixth Happiness," a film about the missionary Gladys Aylward's ministry in China. We didn't do any craft projects this week, but Miss M did do lots of drawing in
her
free time. As a writing/history project, Miss M made a flip up accordion book of the 12 Chinese Dynasties. Each page pops up to reveal important events and inventions of the
Dynasty - and she did the project entirely on her own. They Dynasty Timeline was definitely my Favorite Thing this week. It was hard to get the whole project in a picture -- there are 12 sections.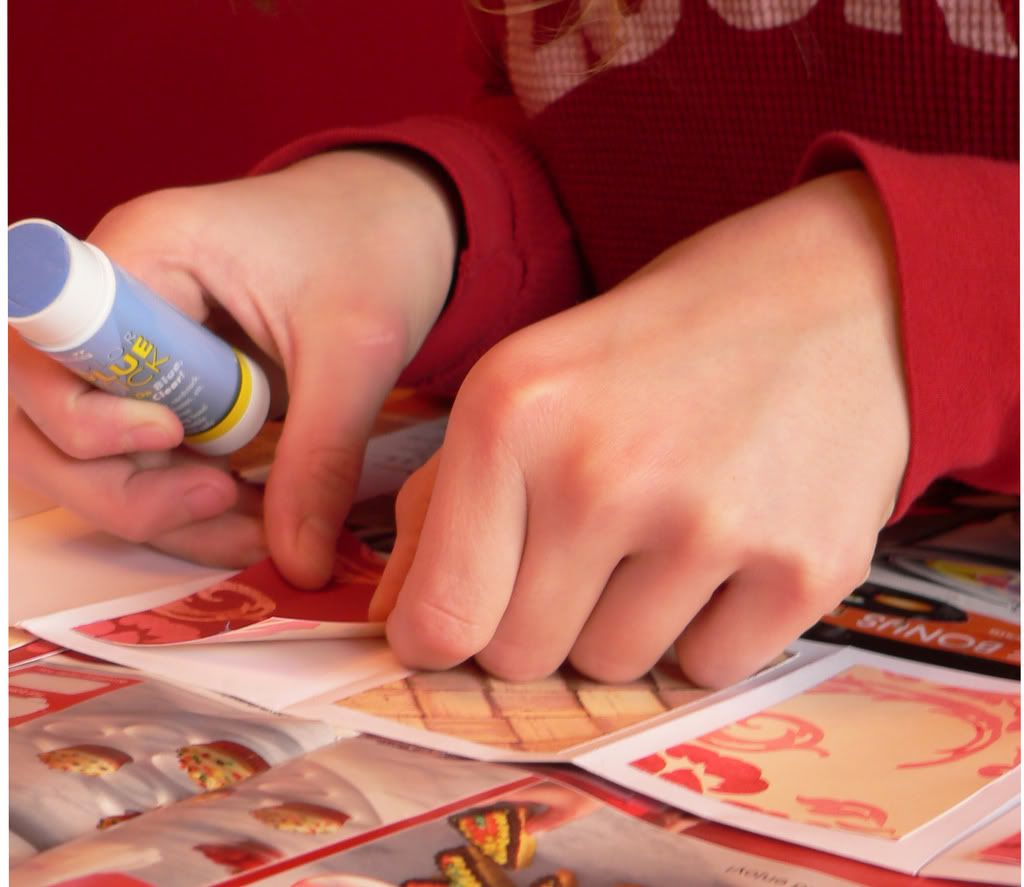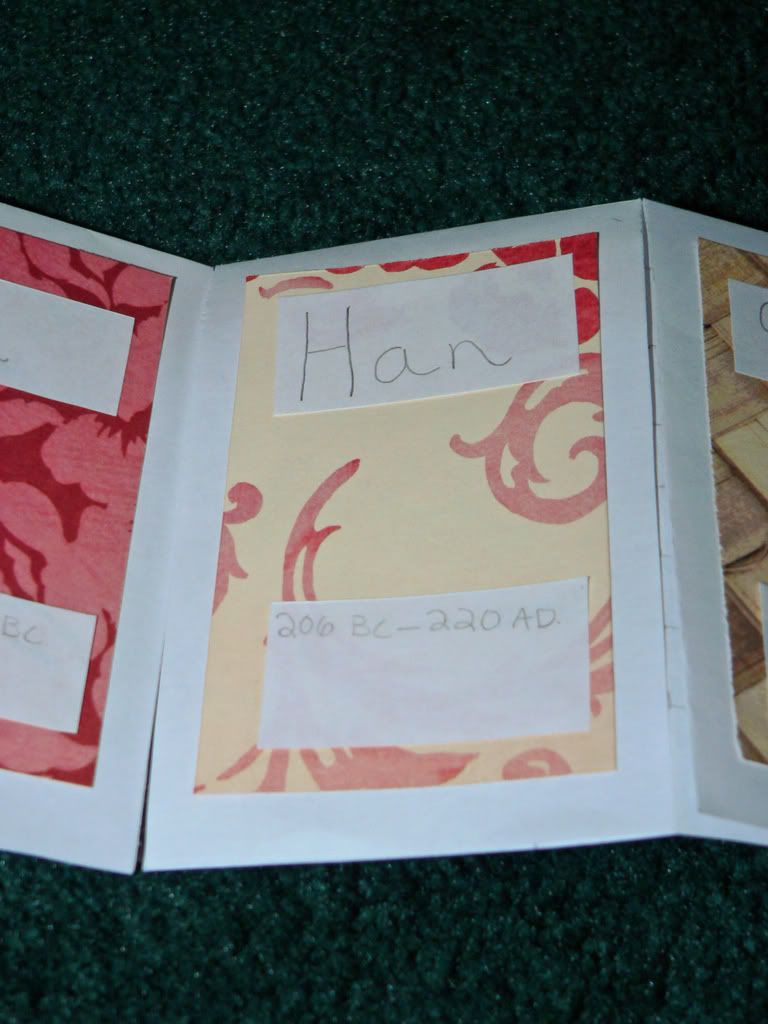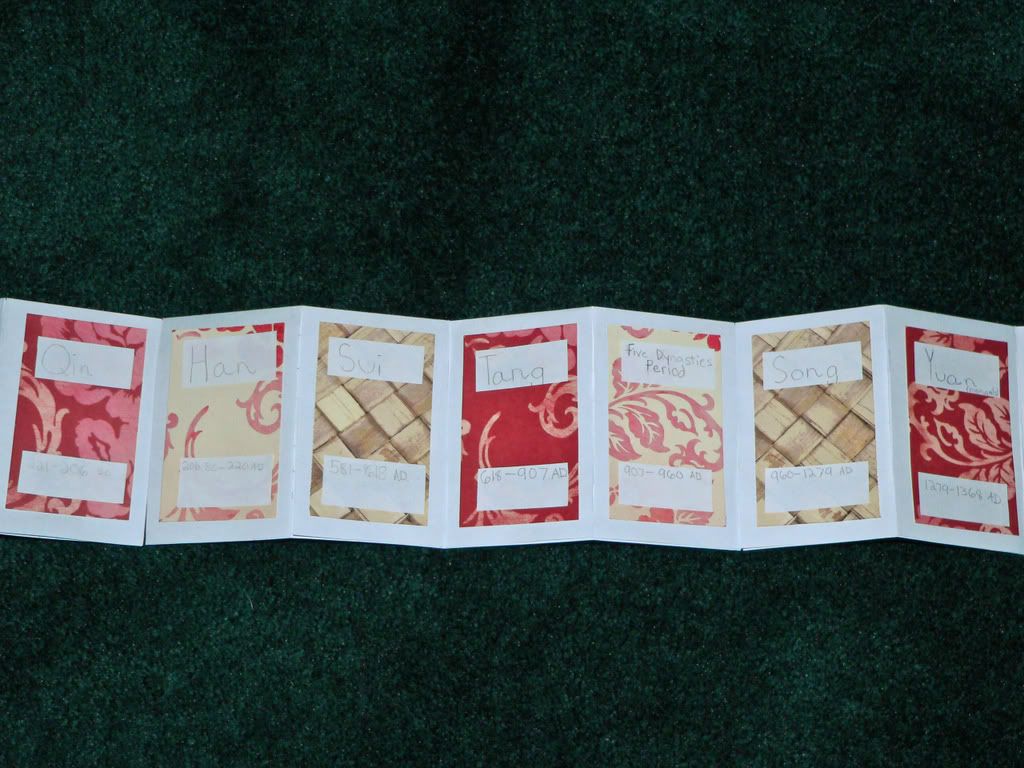 This week's science topic was Simple Machines - Inclined Plane, Screw, and Wedge. In our science co-op class, we did several experiments with simple machines at experiment stations, watched a Power Point presentation, and had a whole class discussion. It was a fun co-op class!

In other subjects, Miss M started The

Wheel on the School

for literature. She continues to read a poem-a-day from

Favorite Poems Old and New

, and improves her typing daily with our Disney Typing software. We finished up our term's composer, Schubert, this week, along with the folk songs and hymns of the term. I have to get busy and make a new music cd for Term 2. Making a custom cd is the only way that music consistently gets done - so it's worth it to make one.

Thanks for stopping by and taking a peek into our homeschool.