Self Care Idea - Hydrating Facial Spritzer
I love the natural, "naked face" look of mineral make-up, but the minerals can leave my face feeling a little dry. The
Everyday Minerals
gals suggested using a natural, herbal spritzer to set the foundation. It seemed like a great idea,
until I priced some spritzers!
Yikes. $25 for an 8 oz bottle of tea spritzer is more than this mama is willing to shell out. (By the way,
Everyday Mineral
s offers f
ree samples
and their make-up is high quality and much less expensive than the mall brand - highly recommended!)
So, I came up with my own recipe! I wanted something fragrant and hydrating for my skin. I'm sure there are more "correct" spritzers, but I make due with what I have on hand.
Tami's Hydrating Facial Spritzer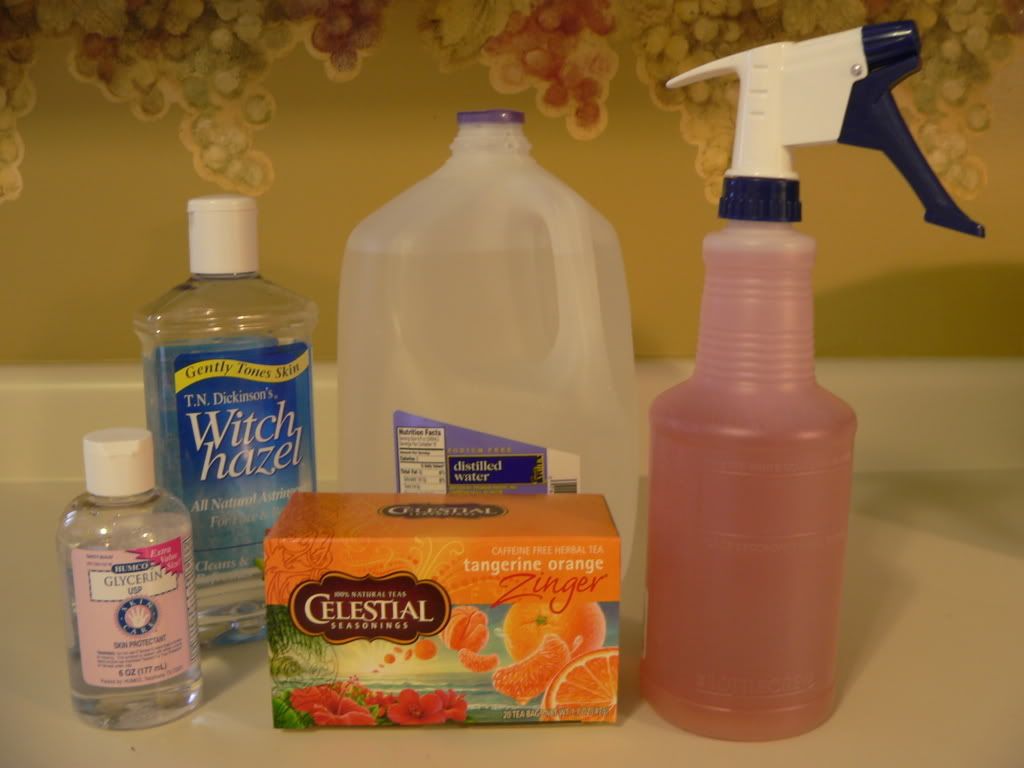 24 oz clean, fine mist container - like you use to mist plants

8-12 ounces (or a giant tea cup!) of herbal or green tea made with distilled water- use something fragrant
about 1/8-1/4 cup (more or less, depending on level of toning you want) of Witch Hazel
about 2-4 Tbsp Glycerin (skip this if you have oily skin, and use MORE for mature skin)
distilled water to fill 24 oz mist bottle

Brew tea in a large tea cup and let cool. In the meantime, add a couple of ounces of distilled water along with the witch hazel and glycerin to spray bottle. Shake well. Add cooled tea to bottle. Add distilled water to fill bottle to top. Shake well and refrigerate.



Spray to hydrate and rejuvenate skin during the day and to set your make-up. Mmmmm - love the fragrance. Experiment with ingredients and have fun! Let me know how you like it and whether you have any suggestions to improve the recipe.