We have been studying the Civil War for several weeks, reading a t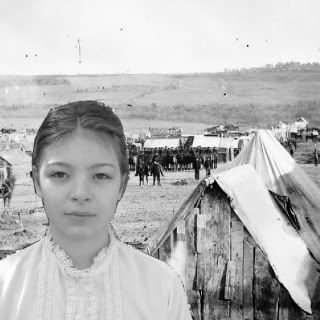 on of good books, writing, and doing projects here and there. This week we made Civil War camp postcards. I had dd and her friend write imaginary postcards 'home.' After they were done addressing the postcards, we sealed them with an image of a Civil War era Andrew Jackson stamp we found on the internet.
Here dd is posing as Clara Barton, Civil War nurse. No smiles!