Just got back last night from the MACHE conference. It was bigger and better than ever! This year over 5,000 people registered. I'll post some pics of my friend and I and some conference highlights. (I'm in the white shirt). I enjoyed Chris Hogan's talks (no more complaining, blaming, and explaining!) and found time to do a little bit of shopping!
Chris Hogan of www.noblecall.org

I had the opportunity to attend two of his presentations, and highly recommend his "Courageous Conversations" talk. Check out his website for more info. If you ever have a chance to hear him speak, go for it -- or just buy a couple of his DVD's!


Our Keynote Speaker was Jay Wile of Apologia Elementary Science Courses. I picked up Apologia's Exploring Creation with Botany this week-end and can't wait to get started. The course looks fantastic!
Biggest conference yet at 5,ooo plus!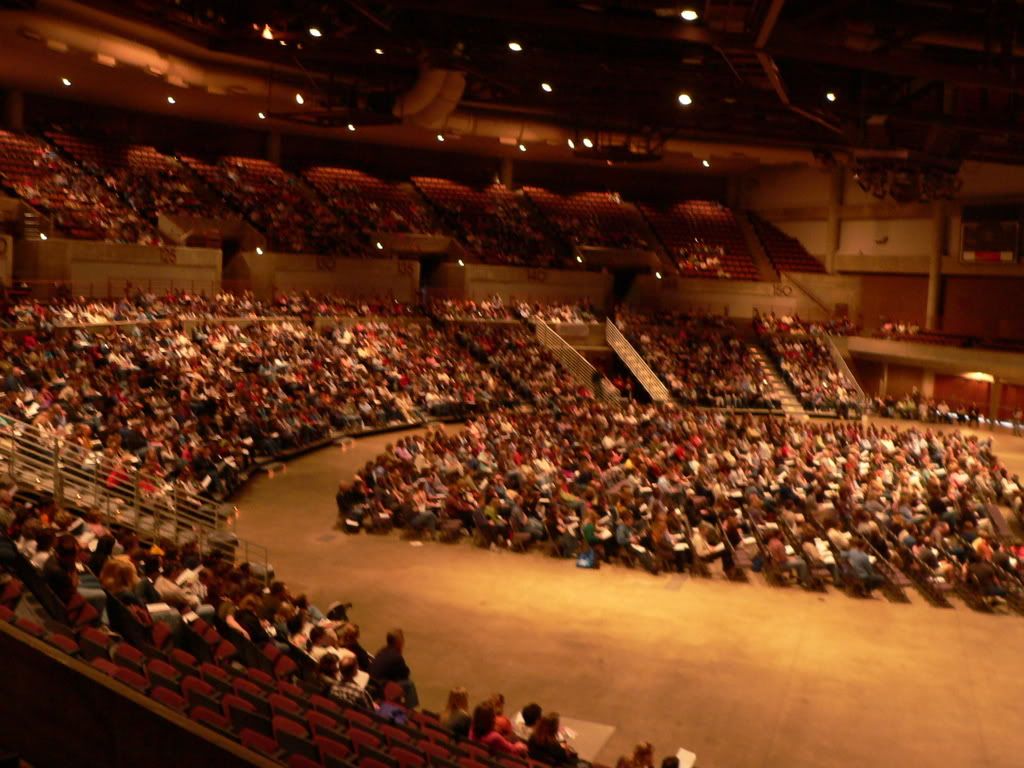 I had a great time and look forward to the 2008 conference!