Last night I opened my scrapbook album, and found to my horror that it has been months since I have taken the time to create a scrapbook page! It is so easy to get busy, busy, busy and feel like there is no time for hobbies. One suggestion I heard at our homeschool co-op was to actually schedule hobby time in 20 or 30 minute increments through the week. The problem I run into is that I don't have hours and hours to scrapbook, so I'd like to try that idea. The hardest part will be STOPPING when my time is up!

Last week-end we explored a local state park and hiked for a couple of hours. Now this was not hiking on an even, paved path, but the kind of hiking where you climb over rocks, and don't want to look down! It was a gorgeous hike, and I took some photos (of course!). Take time and enjoy autumn's sights and smells, and scrap it all! As a side note, cross country hiking burns 1000 calories in 2 hours, so if you needed more motivation, there you go! : )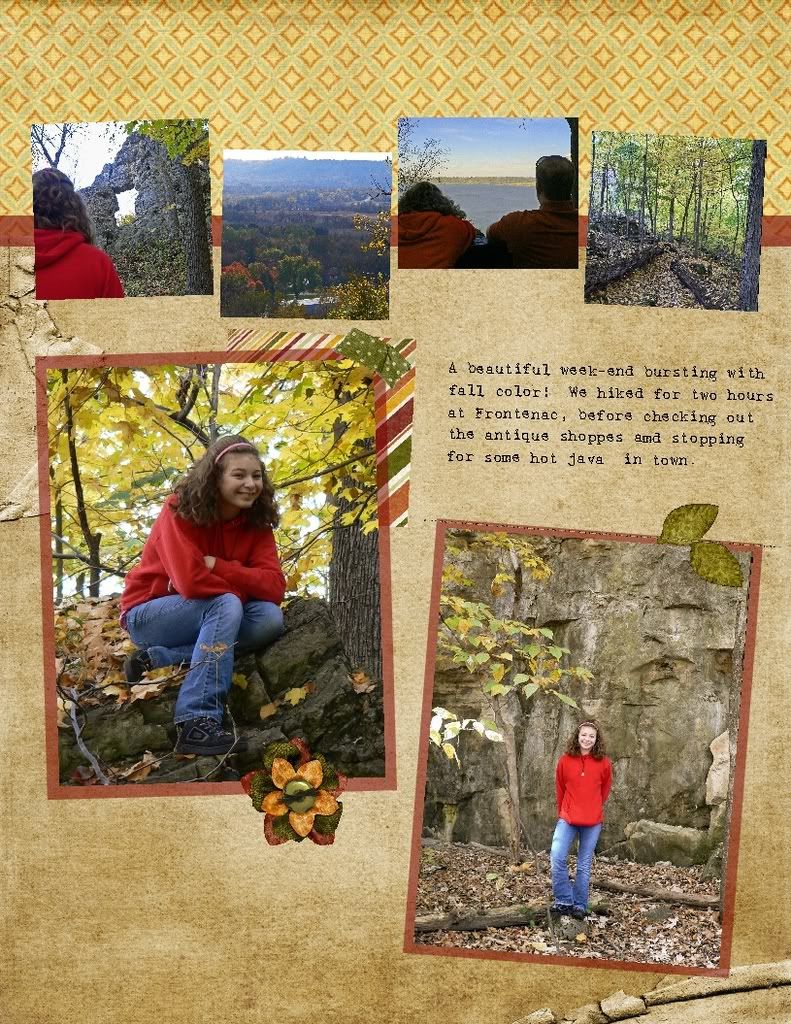 Created with Creating Keepsakes Scrapbook Designer software and Shabby Princess "Harvest Spice" digital kit.