Frogs and Flowers
First day of
Apologia Exploring Creation with Botany
yesterday. It was a gorgeus spring day, so we pic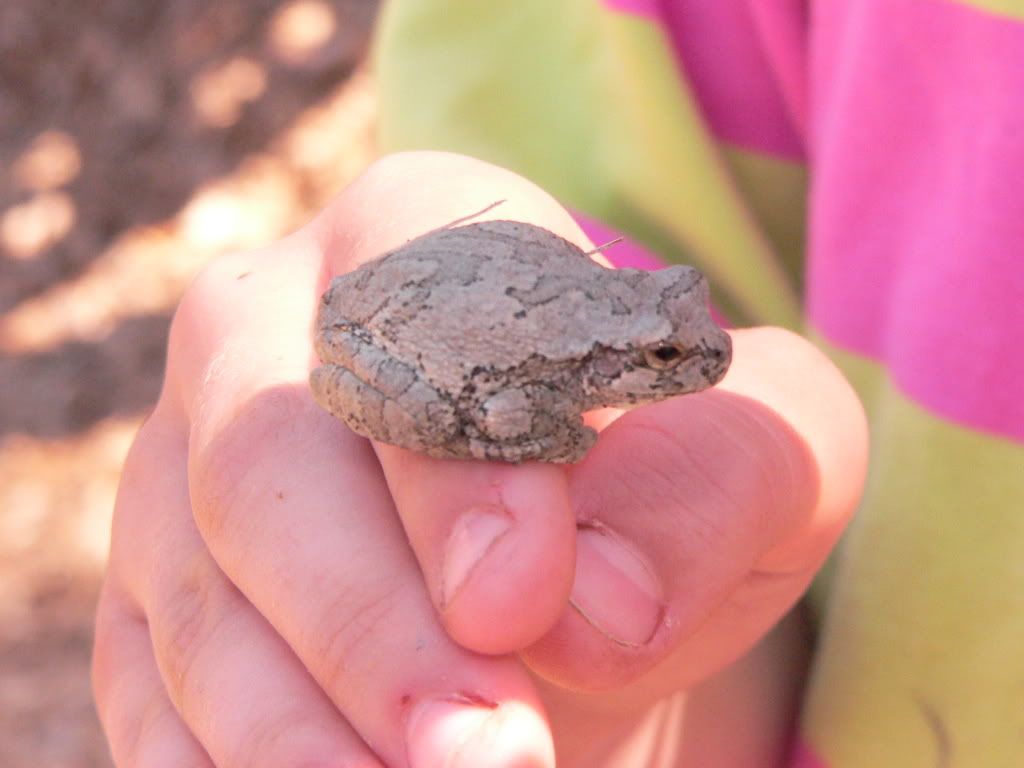 ked up a friend and headed out to a nearby park. Having our lesson under a tree while the sun was shining was glorious! Soon we were hiking around the lake and looking for flowering plants, angiosperms and gymnosperms. The first day with Apologia Botany was a HUGE hit!
Oh, and Cameron the Frog interrupted our Botany lesson before deciding to listen in for a while. Cameron the Frog was a lot of fun, and all the kids at the park had to come over and say 'Hello!' to him. He
was
a friendly sort of fellow as you can see!