I have been in search of the perfect assignment/record keeper for fall. I wanted something to fill in AFTER the work is done, and I wanted a WEEKLY, not daily format. Oh. and it needs to be pretty. Yes,
pretty matters
.
Since dd is not using a daily, paper checklist this year, I wanted to be able to keep a record of what was actually done each week, and I also wanted a place to keep my notes and assessments of skills that I need to follow up on. This Organizer is for assessment purposes, recording what was actually DONE (after the fact), and making notes for myself. I ended up making my own using a combo of some Tanglewood Corebook pages, and my own weekly planner pages using my Creative Keepsakes Designer, Simply Charlotte Mason Narration and Handicraft ideas, Donna Young Academic Calendar, and the free Shabby Princess paper kit "Spontaneous Delight".
I laminated the cover, and am taking it to Office Max to be spiral bound (hopefully!)today. I spent a crazy amount of time on this, but I love it!
*Update - I added pictures below of what it looks like spiral bound. With front/back cover and binding, it only cost $3.99!


My Assignment Organizer pages:
1) School Calendar (Donna Young)
2) Goals for the Year (Tanglewood Corebook)
3) Course Outline (custom)
4) Thirty-six 2-page academic organizer pages with space for subject-by-subject notes, skills observed and general notes (custom)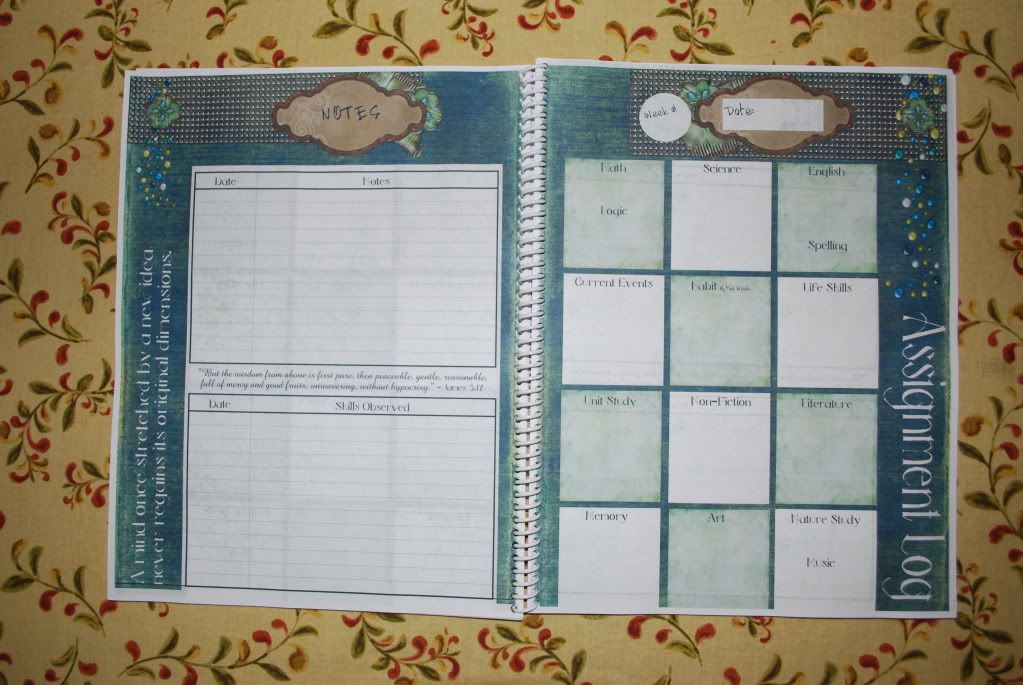 5) Six 6-week goal assessment pages (Tanglewood Corebook)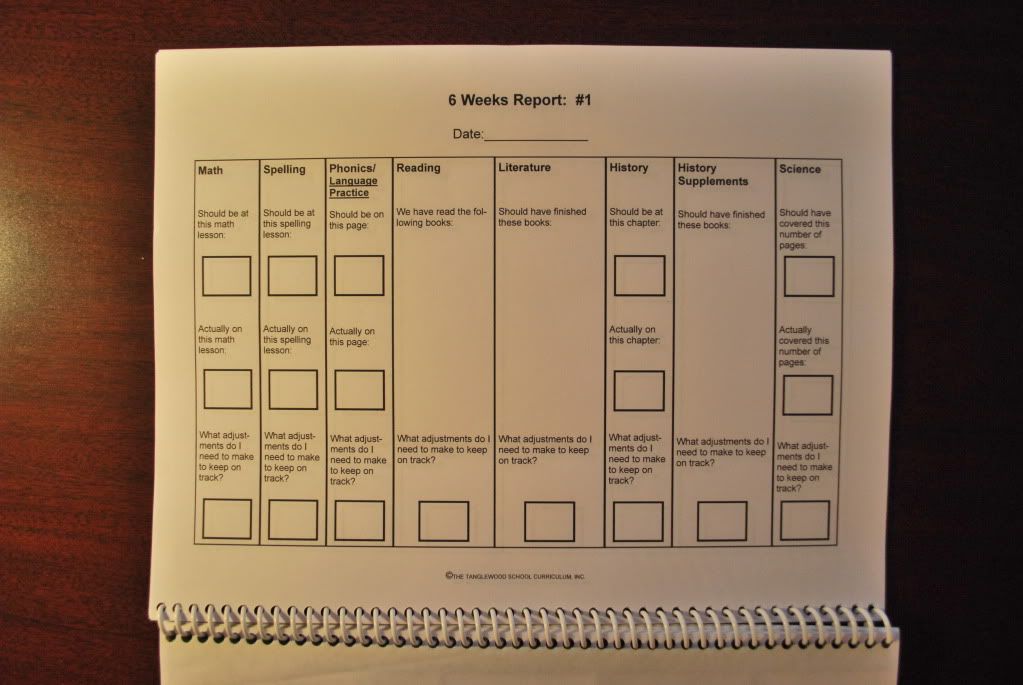 6) Narration Ideas (Simply Charlotte Mason)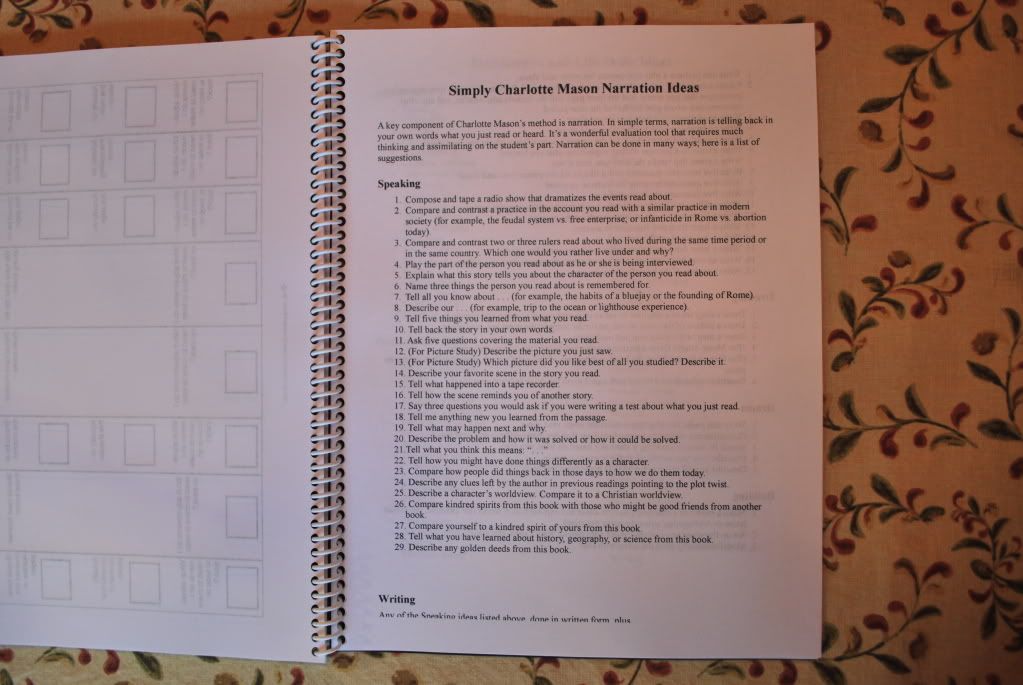 7) Handicraft/Practical Life Ideas (Simply Charlotte Mason)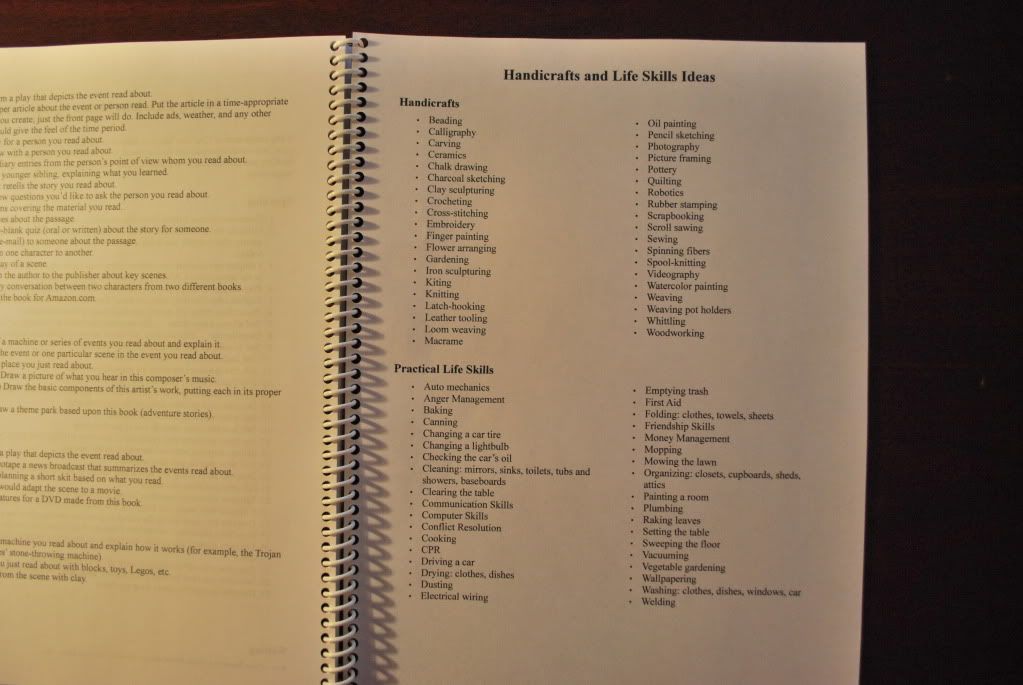 Ta Da!